Easily Send Multiple Follow-up Emails
Follow-up emails are key to winning bids in construction. And yet follow-up is one of the most overlooked sales activities due to lack of time.
iDeal offers pre-designed follow-up emails and a follow-up tool that allows you follow-up on multiple jobs in minutes. You can send follow-up emails to multiple contacts at once. It even groups multiple jobs in one email!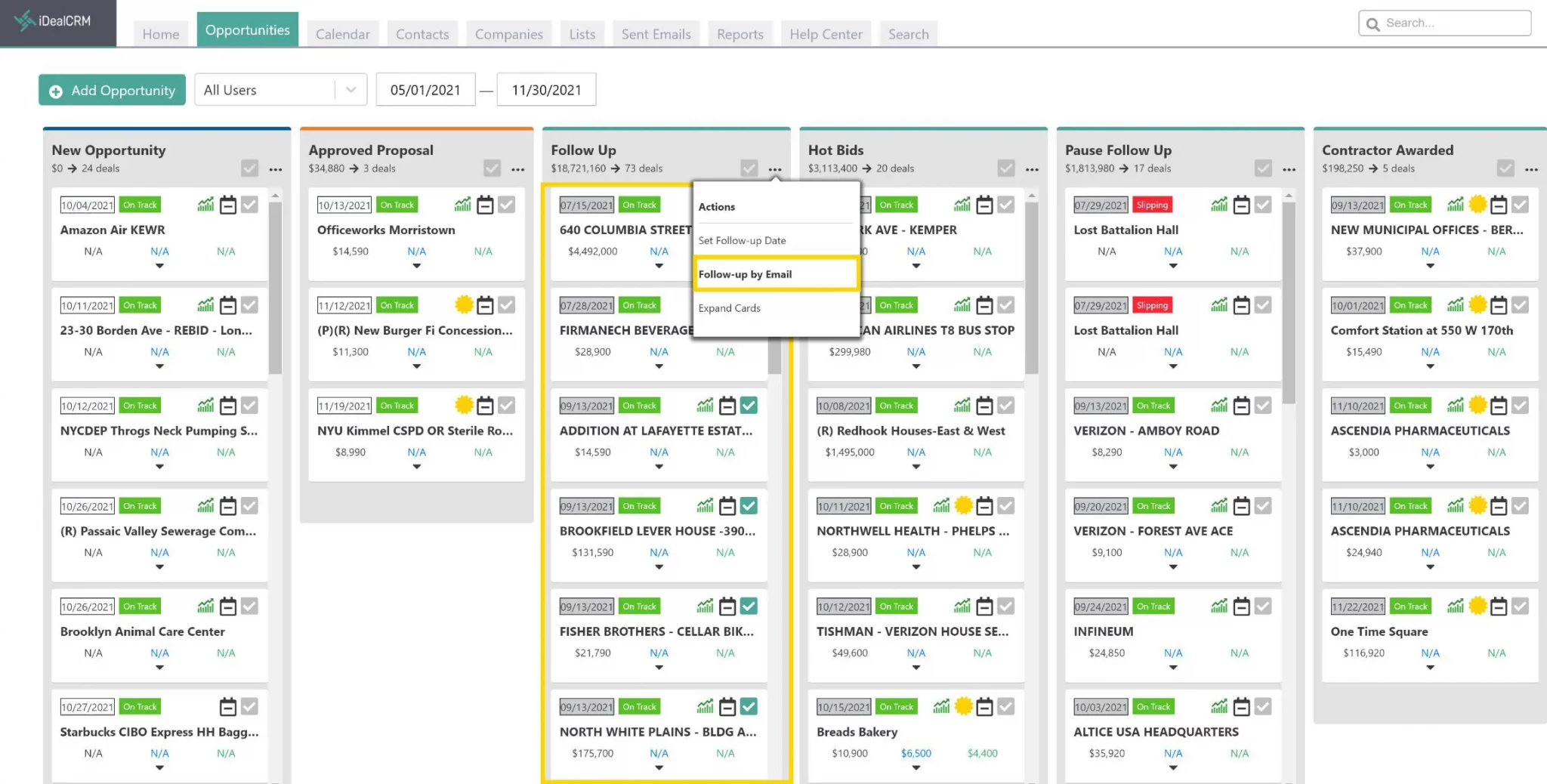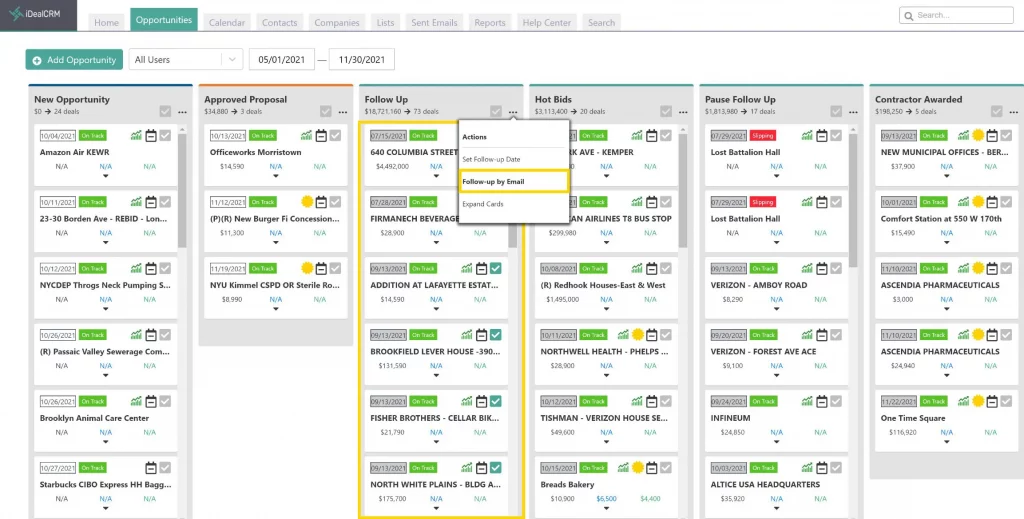 A Follow-up Tool Built for Construction. Pre-designed Follow-up Emails or Save Your Own.
Follow-up Directly from the Pipeline Board
When it's time to follow up, you don't have to go to each contact's page and email them. Or download spreadsheets of jobs you have with those contacts.
Simply select the opportunities you need to follow-up on from your pipeline board and choose follow-up by email.
Follow-up Tool Built for Construction
The iDeal Follow-up Tool is a proprietary, patented tool that takes opportunities and turns them into a list of contacts to follow-up with.
You can do take care of all of your follow-ups in minutes!
Pre-designed Follow-up Emails & Templates
The iDeal Follow-up Tool comes equipped with many pre-designed follow-up templates built for construction. Whether you need to do a price check-in, follow up on your proposal, or request more information, there's a pre-designed template for you
Follow-up Dates Prioritize Your Jobs & Work
Follow-up dates are crucial in construction, because once those proposals are sent, follow-up is the only date that matters.
To prioritize your opportunities and work, your pipeline board is sorted by follow-up dates where needed so no job falls through the cracks.
Test the iDeal Follow-up Tool for Construction Yourself
See all Follow-up Reminders and Tools in Action.
Explore All iDeal CRM for Construction Features.