iDeal CRM Integrations
iDeal CRM integrations allow you to connect your sales management system to all your construction platforms to keep all your data connected and your day-to-day activities seamless.
Built on modern technologies, iDeal is easily integrated with any other systems. You can integrate iDeal CRM with your favorite software and applications for estimating, project management, field management, accounting, and more. For example, Outlook or Gmail , Viewpoint Spectrum, Foundation Software, or any other construction platforms.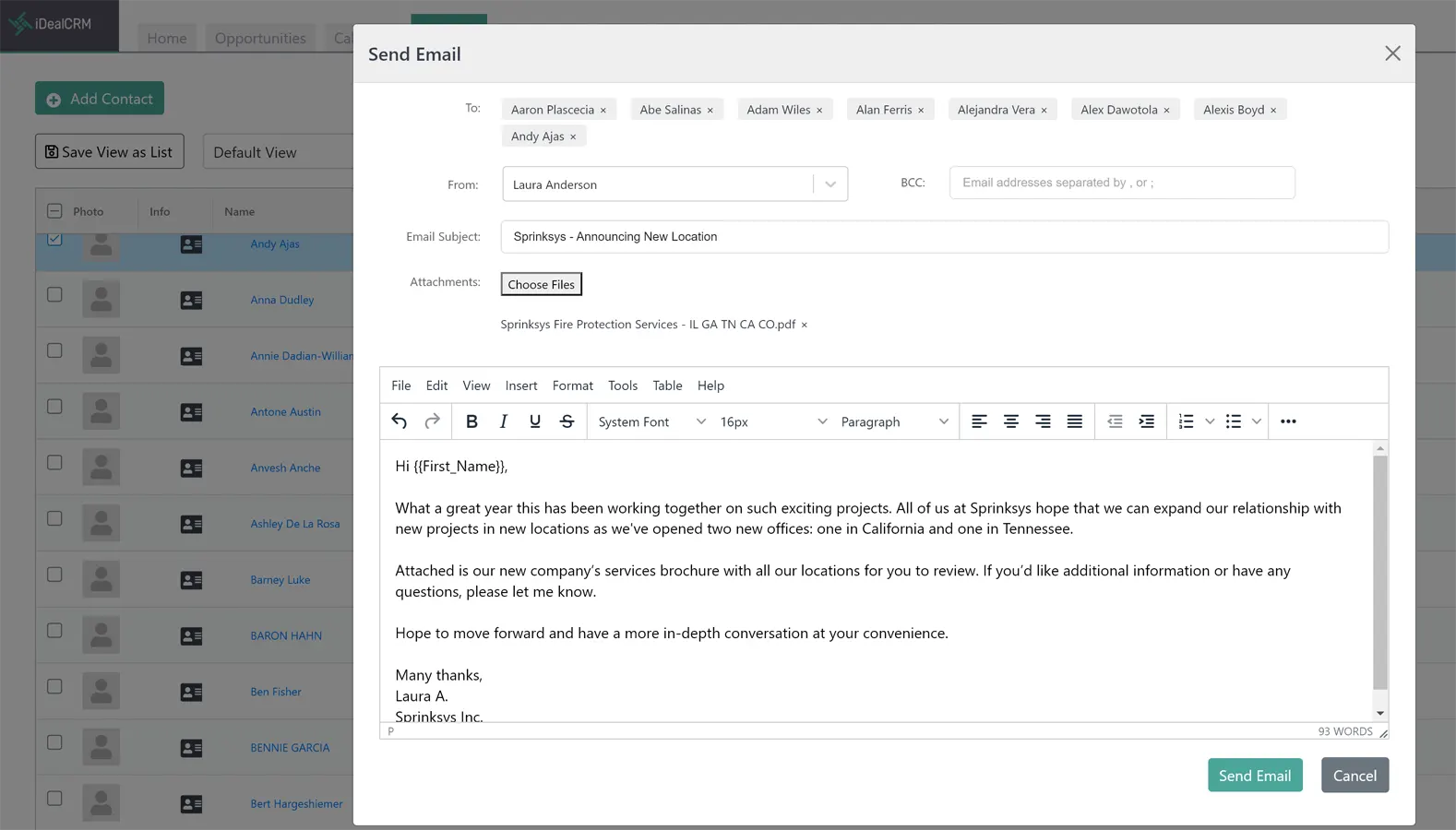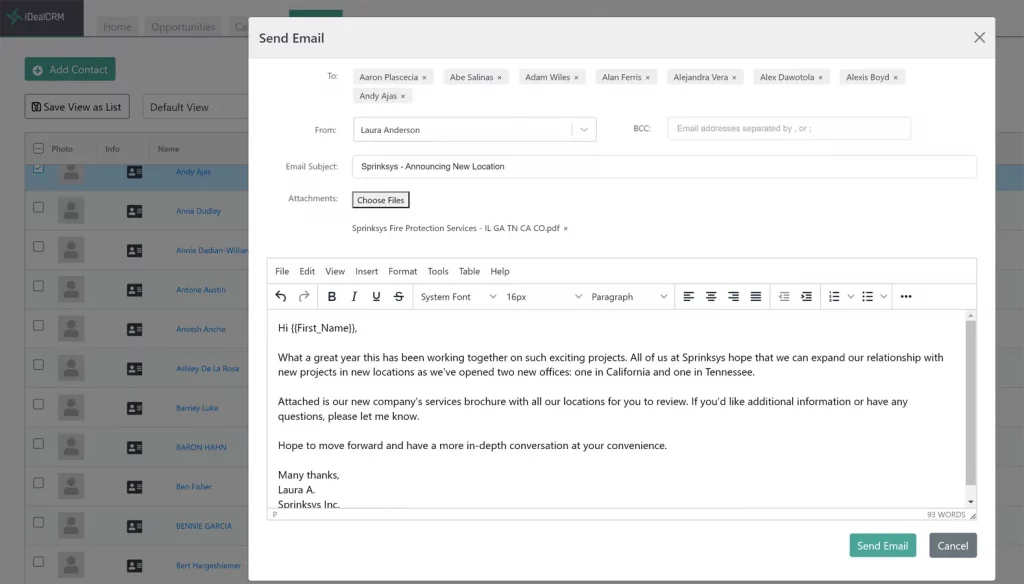 Keep All Your Data Connected with iDeal CRM Integrations
Outlook & Gmail Integration
iDeal CRM integrates seamlessly with Outlook and Gmail. For example, when you send an email from the iDeal system, it is delivered from your own email and it appears in your Sent folder of your email application.
Email integration is a must-have for construction companies when sending out proposals or doing follow-up
Viewpoint Spectrum Integration
You can integrate iDeal CRM with Viewpoint Spectrum.
Whether you're using Spectrum for accounting, project management, material & equipment management, or cost estimation, your iDeal system can be integrated seamlessly with Viewpoint Spectrum.
Foundation Software Integration
Foundation Software is a construction accounting software for contractors. So passing won opportunities from a sales software into an accounting software is very important for construction companies. iDeal CRM integration with Foundation Software allows you to pass project and client information straight into your accounting system.
On-Demand Integrations & Custom Integrations
There are many applications and software systems that construction companies use.
Integrations are always part of our development roadmap. If there is a system you'd like iDeal CRM integrated with, please let us know and we'll add it to our roadmap.
Test iDeal Integrations Yourself
See the iDeal CRM System in Action.
Explore All iDeal CRM for Construction Features.