Mass Email Sender for Contacts & Prospects
A mass email sender for contacts & prospects is a handy tool for construction companies. It can be used to easily announce new services and locations, holiday wishes, or to up-sell & cross-sell.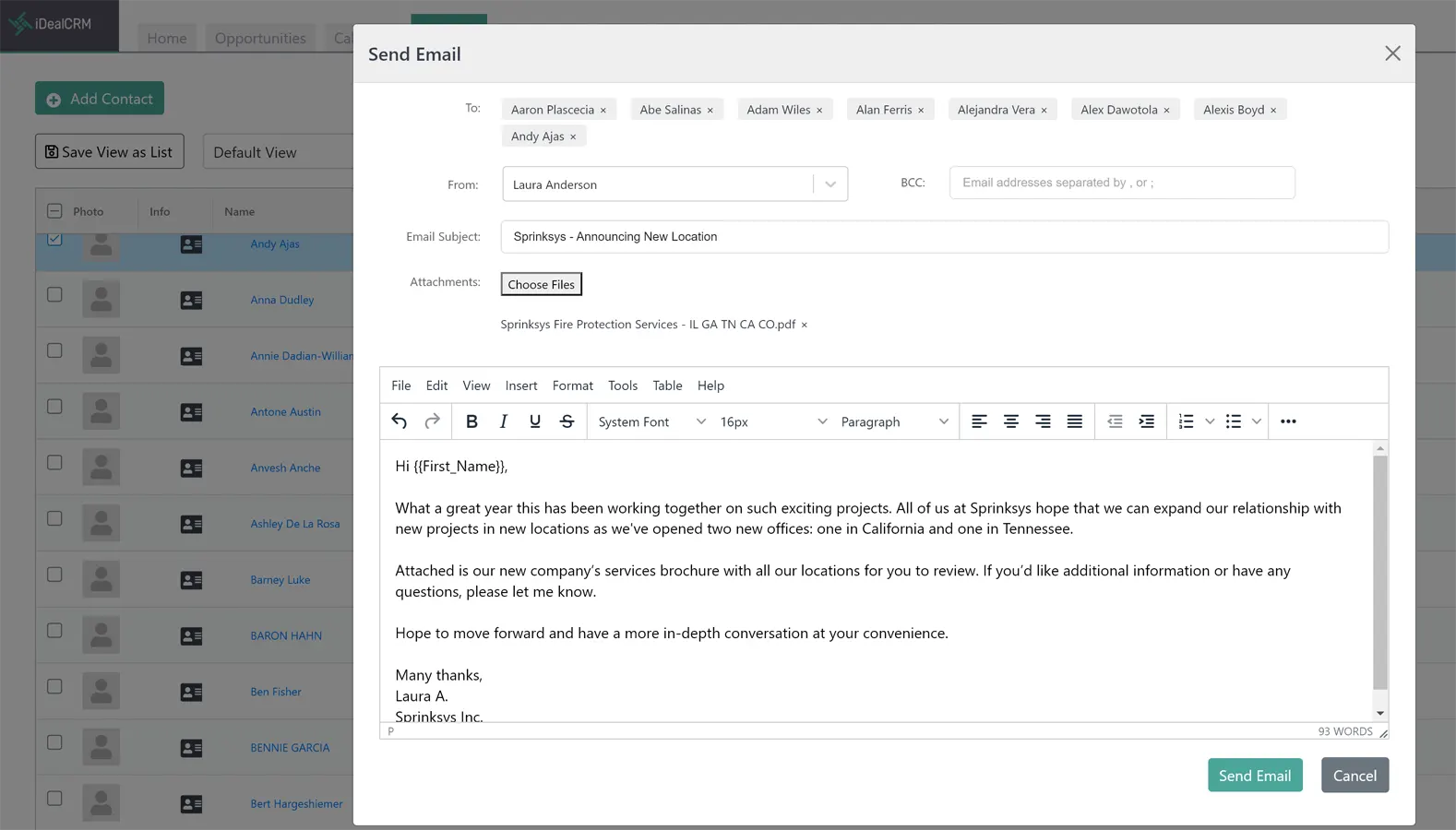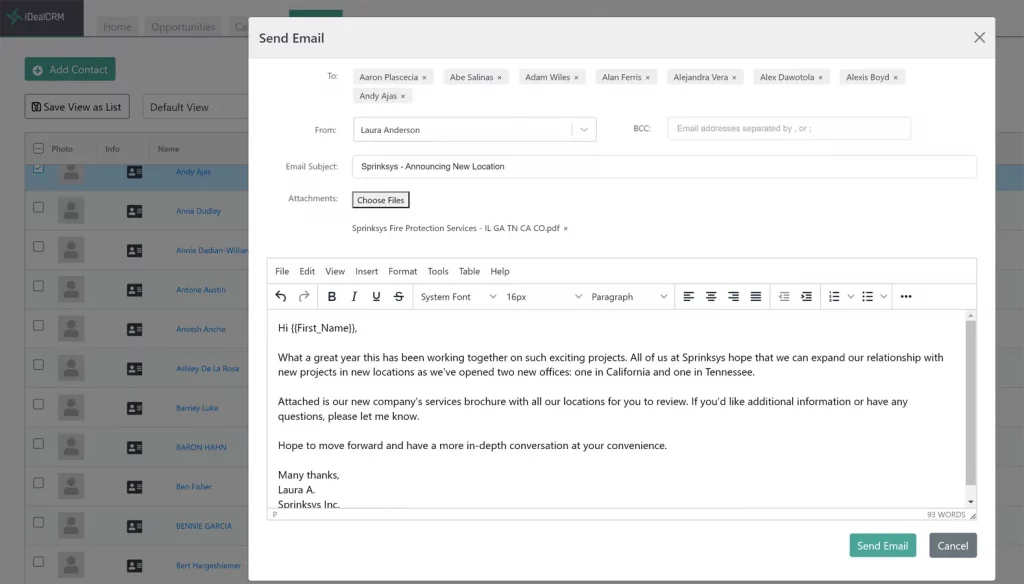 The iDeal Mass Email Tool for Construction Companies
Easily Email Multiple Contacts or Prospects
There are many occasions when a company needs to send a mass email, or an email to multiple contacts or prospects. For example holiday wishes, announcements for new locations or services, new leadership, and more.
The iDeal Mass Email Tool is built specifically for these needs.
Mass Email Templates built for Construction
the iDeal Mass Email Tool includes several built-in email templates. For example holiday wishes or announcements for new locations and services.
You are more than welcome to use the existing templates or build and save your own!
Send Mass Emails Straight from Contacts List
The easiest way to send mass emails is to select contacts from a list. You can filter your prospects or contacts list by any parameters you wish, then select all contacts in the filtered list and bring up the Mass Email Tool.
Send your mass email and then do another filtration for another group.
Emails Sent Automatically Save to Notes
Every time you send a mass email, a note with the email will be saved on each contact's or prospect's pages.
This "automatic notes from emails" function of iDeal CRM is one of the biggest time savers. It also helps with showing an accurate communications timeline with each contact or prospect
Test the iDeal Mass Email Tool Yourself
See all the Mass Email Tool in Action.
Explore All iDeal CRM for Construction Features.