Track Client Awarded Jobs in iDeal CRM
The ability to mark and track client awarded jobs is very beneficial for contractors and general contractors who bid multiple clients for a project. Being the first to know who got awarded puts you ahead of your competition in the bidding war.
Highlighted on the Pipeline Board
Marked on the Opportunity Detail Page
Report on Client Awarded Jobs
Easily Track Client Awarded Jobs on the Bid Board / Pipeline Board
Your sales pipeline board is one of the features you can use to track client awarded jobs.
Once marked awarded, opportunities/jobs are marked with a star on the pipeline board
The awarded client is listed first on the board cards
When you expand the card the awarded client is highlighted
Also when you expand the card, you see the proposal status for all clients, including the awarded one
Filter the board to see only client awarded jobs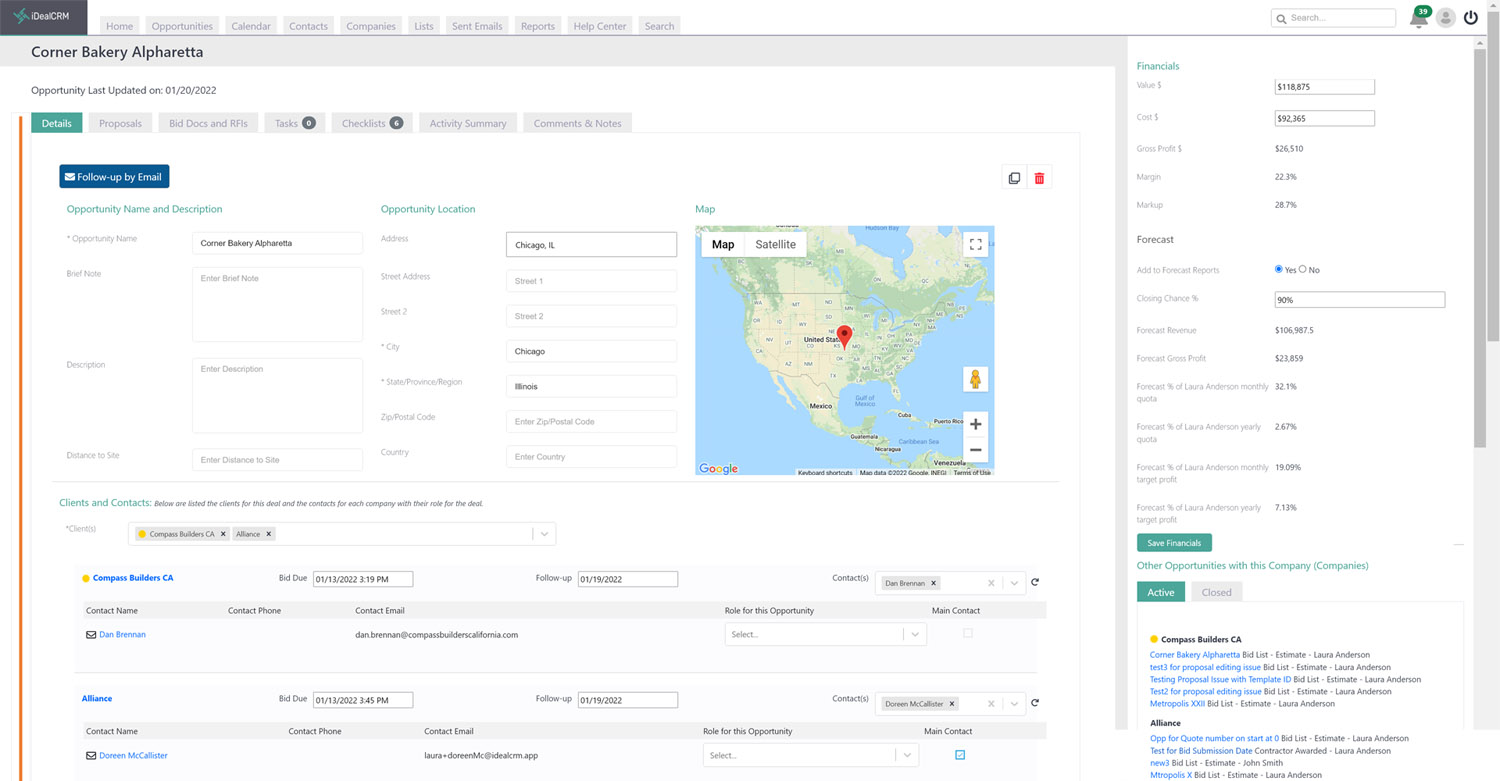 Marked on the Opportunity Page
Awarded client marked with a star on opportunity page as well and listed first
Opportunity bidding stage is automatically switched to bidding awarded
Ability to follow-up via email straight from the opportunity page
Other opportunities with the awarded client shown on the page so you have an overall view of all the work you've won with that client and what other opportunities you have open with them.
Advanced financials and forecasting calculate shown on opportunity page as well
How to Better Manage Bid Activity
See iDeal's Bid Management System in Action.
Explore All iDeal CRM for Construction Features.