Seminar: The Secret to Building a Professional Proposal in Word that Wins the Job
Live Seminar: The Secret to Building a Professional Proposal in Word that Stands Out and Wins the Job
Host: Laura A., Marketing & Sales Consultant for Construction Companies
Tuesdays @4:00 pm EST & Saturdays @11:00 am EST
In construction, proposals have a huge impact on a customer's awarding decision. Proposals are a true sales tool that can help a construction company seal deals faster. But in order to make an impact, they have to stand out and offer all the information needed to help the customer make a favorable decision.
We sat down with top construction companies and analyzed their winning proposals in order to identify all the elements that need to be included and the designs/layouts that make these proposals successful in winning the project. As a result, we've uncovered the secret construction proposal sauce and are ready to share its ingredients with you.
In this live online session, you will learn how to build a professional-looking proposal in Word. You will go over cover design, cost table, and other graphic elements. At the end of the workshop you will receive a link for you to download ready-to-use, pre-designed proposal templates.
Meeting Dates and Times: Tuesdays @4:00 pm U.S EST & Saturdays @11:00 am U.S. EST
Host: Laura A., Marketing & Sales Consultant for Construction Companies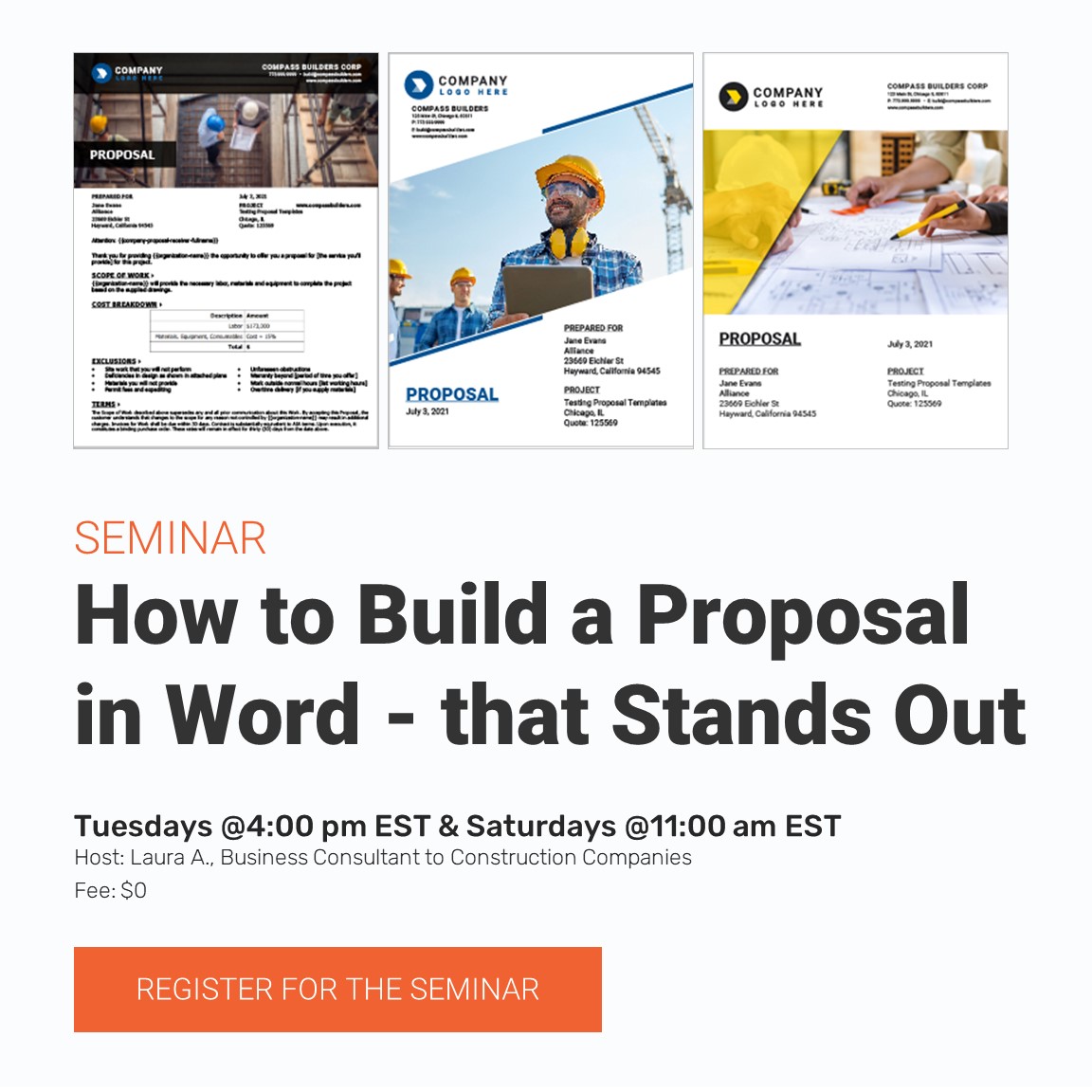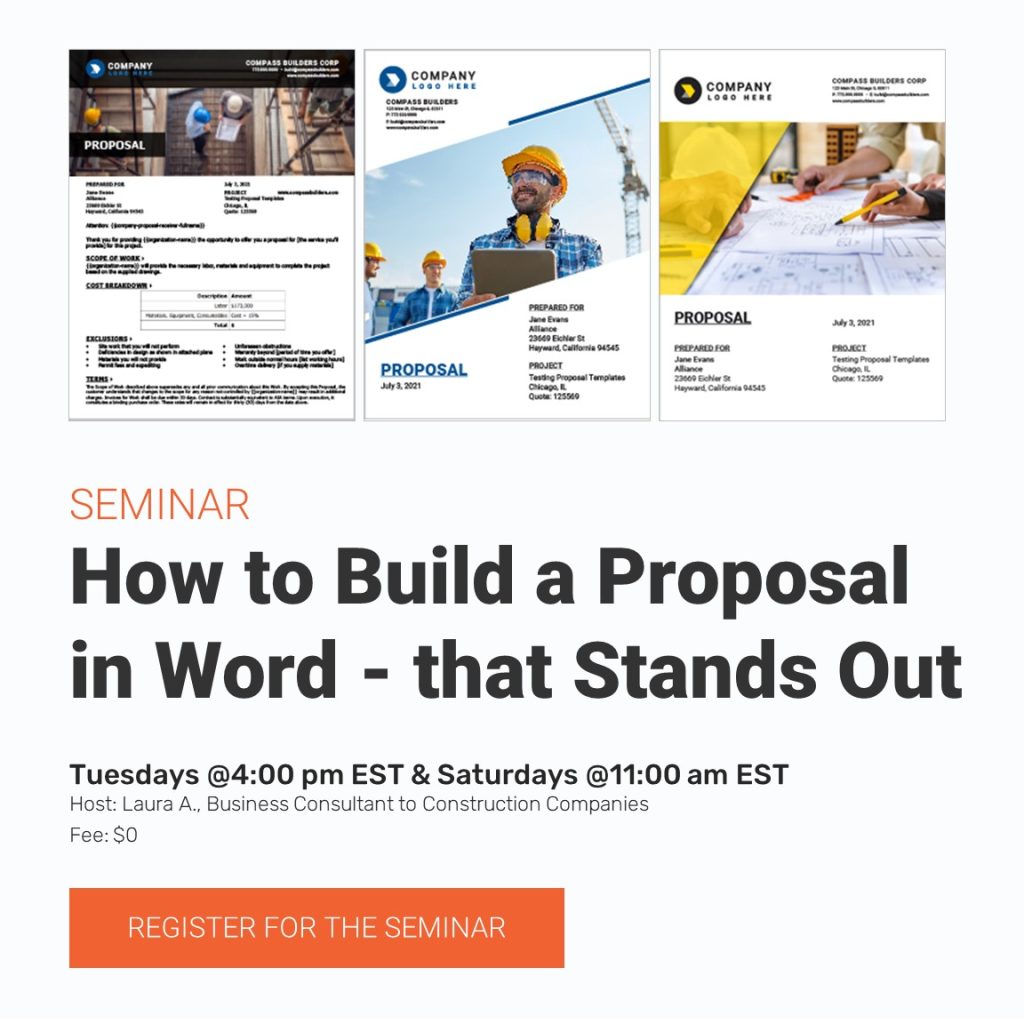 Additional Sales and Estimating Seminars for your Construction Sales Team
Host: Alex Andreescu, Fire Protection Engineer and Construction Business Owner
You can't win the job if you're not in the race! A centralized bid & follow-up calendar and a bid board are only two of the tools discussed. Join our host as he shares an entire arsenal of tools that help construction companies monitor and manage bid activity.
Host: Glenn DeSoto, Construction Consultant and Former COO of Stetner Construction Group
Closing rate is one of the most important key performance indicators (KPIs) a company should constantly measure and improve. For construction companies, it is more than an indicator. It is a tool that can be used to make a company more profitable. You don't necessarily have to sell more to raise your bottom line. You can empower your business developers with the tools and the strategy necessary to increase their closing rate.
Seminar: 8 Sales Activities that Top Contractors Perform
Host: Alex Andreescu, Fire Protection Engineer and Construction Business Owner
Top AEC companies have managed to develop a high-performance sales team. This seminar takes a deep dive into the 8 most important sales activities that top construction companies perform and how to best organize your sales team.