Available Proposal / Tender Designs
You can create construction proposals online for free in minutes with these professional designs. Select one that best matches your company's branding colors and personality. Then upload your own logo, cover image, select which sections you want to include and you are done. You'll be able to see and download your proposal. It's that simple!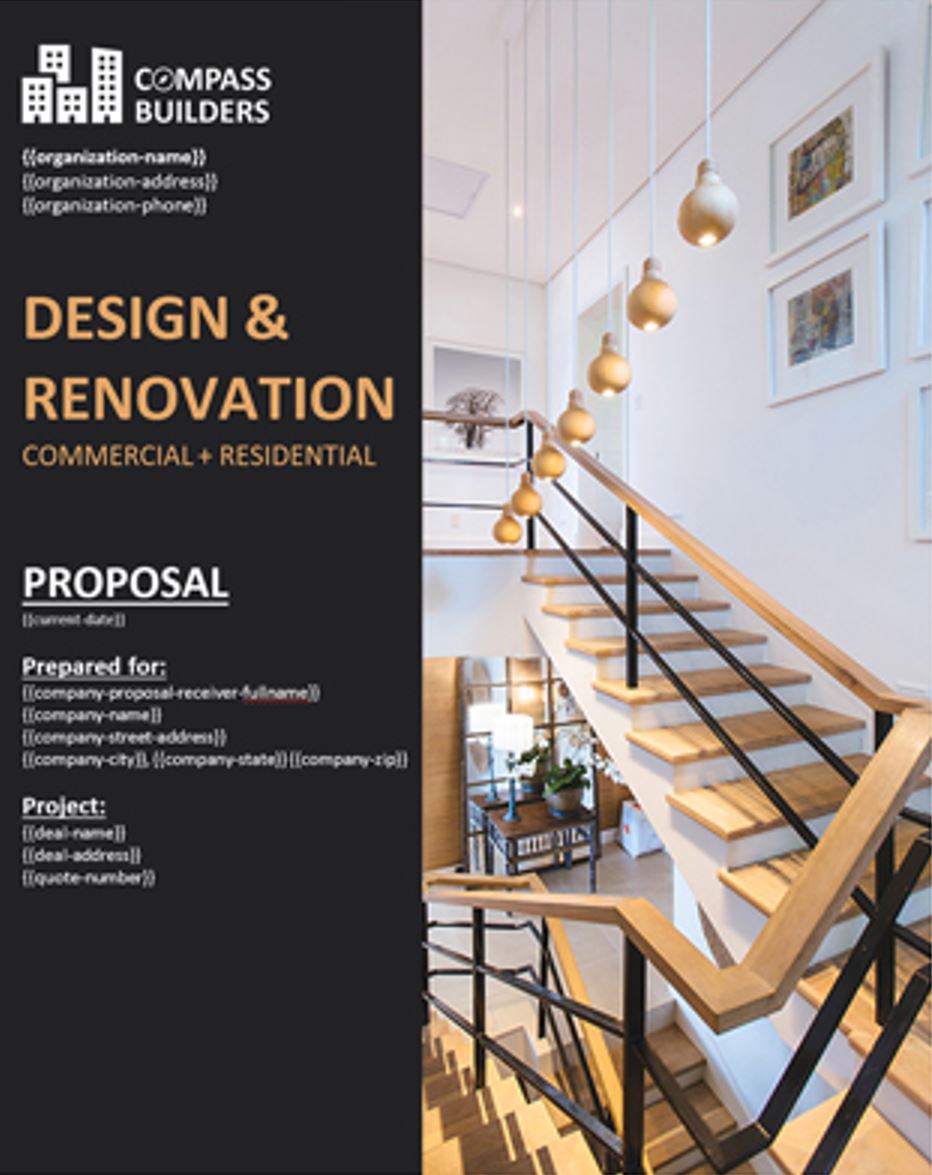 Start Creating Construction Proposals Online – It Only Takes a Couple Minutes
How the Online Construction Proposal Generator Works
With the iDeal Construction Proposal Generator, you can create and download your construction proposal in minutes. Use the form above to create your construction proposal on the spot. It's as easy as 1,2,3.
1. Select a Design & Fill Out Info
Look at the images below and select a design for your proposal. You will see there are designs with a cover and designs with a header. Then fill out the client, project, and your company's information.
2. Choose Sections for Your Proposal
Select which sections you want to include in your proposal. Sample text is available for each section to guide you through the content of your proposal.
3. Submit & Download Your Proposal
Once you've finalized the content of your proposal, simply submit the form. A link for you to access the proposal and a PDF will be emailed to you, so be sure to enter a valid email address.
Which Sections Should You Include in Your Construction Proposal
Depending on the type of construction company and the purpose of the proposal, you'll want to include more or less sections. When you create construction proposals online, the minimum sections we recommend are: your company's information, project and client information, scope, pricing, and terms. This layout works well for 1-page proposals (tenders). If you're creating a proposal for a commercial job, additional sections are recommended. For example, exclusions, materials, alternates, and maybe a signature line. This article on construction proposal elements dives into the details of each section with examples.