There are several construction proposal elements that you should always include in your bid proposals so clients find all the details they need to make a decision.
Bidding on construction projects is a stressful process. It takes time to create accurate construction bids and then send them to your clients. But your proposals are one of the biggest selling tools for your construction company. In order to expedite the proposal creation process, we recommend having a few proposal templates at the ready. At the very least you should have two: a short 1-page proposal and a long version. The long proposal can include all possible elements, so your estimator or sales person who creates proposals doesn't have to start from scratch.
We analyzed proposals from different contractors for a variety of building projects and compiled a list of elements that should appear in a construction proposal. This article provides information about the elements of a construction proposal template and the order they should be listed in your proposal.
1. Specifications of Parties
The first element of a proposal will highlight the specifics of the parties involved. You wouldn't believe how many proposals lack such information! To be more specific, include the project name, contact names, addresses, dates, and location of the parties. Don't forget to include your own information.
2. Scope of Project
The second element of the proposal is also known as the scope of project. This section will include an accurate list of all the services provided for the price of the proposal. It is mandatory for each construction proposal to include such element. For example, 'Compass Builders will provide the necessary materials, labor, and equipment to fabricate, deliver, and install two (2) new fire sprinkler systems as per our walk through and drawings provided on 1/2/2020."
If any of the information is wrong or not filled out, it can lead to disputes later in the project.
3. Cost Breakout or Scope Breakdown
The third element of the proposal is also known as the administrative breakout. The Cost Breakout section can be setup in many different ways. You can use an itemized list of all the materials and their cost + labor. You can also set it up as labor, equipment, materials. Or you use a setup like base building, adjacent buildings, and other costs. ideally, the cost should be included on the first page of the proposal. If your proposal is longer than one page, then include the total on the first page and the breakout on whichever page it falls.
4. Terms and Conditions
The fourth element of the construction proposal refers to terms of payment and other conditions. Make sure you add any exceeding costs within the area, if necessary. Establish a payment schedule for the frequency and the amount owed. Identify any milestones related to payments plus extra terms and conditions. The more specific the conditions, the more efficient the outcome will be. It is crucial for both parties to acknowledge and accept the scope of work, costs, and terms in writing. Otherwise legal disputes may arise later in the project.
5. Clarifications and Exclusions – Optional
Clarifications and exclusions provide information about work, materials, or equipment provided by others. It is important to be thorough with exclusions, so that it is clear what you will not be responsible for. A few examples of exclusions are:
site work
any work that ties into yours but other trades will perform
permit fees
warranty beyond the term specified in terms
materials that others or client will provide
6. Materials – Optional Construction Proposal Element
Many contractors include this section in their proposals to outline the specific materials that will be used on the project. This is especially useful if you use superior materials compared to your competitors. It is also useful to list the materials if they warrant a higher proposal value. You don't have to include an itemized list of materials. Larger categories of materials may suffice.
7. Labor – Optional
This optional proposal element describes the type of labor for the project and amount of hours for each. For example, "300 hours basic building labor performed by state-licensed and certified personnel in accordance with the local authority having jurisdiction. 50 hours of engineering and design performed by licensed engineers in accordance with building codes and regulations observed and enforced by the local authority having jurisdiction."
8. Equipment – Optional
This proposal element is useful for contractors that need heavy equipment on the job. For example scissor lift, boom lift, core drill.
9. Time Table or Lead Times – Optional
An optional construction proposal element, the time table specifies when the work will start and date of completion. You can also include any delivery dates for equipment and materials if relevant. For example, "Construction can be started as soon as [insert month or date]. We anticipate our work to be completed by [insert month or date]. [if you supply materials, state production and delivery times here as well]"
10. Alternates – Optional Construction Proposal Element
The Alternates element is optional. When existing, alternates identify a cheaper or more expensive alternative. Some examples of alternatives are:
work that you or other trades can perform and the general contractor has an option to decide on which one
performance bond expressed in a percentage of total of contract
Conclusion
As you've seen in this article there are certain elements that should be included in each proposal you send out. To help with the proposal creation process some Construction CRM software like iDeal CRM includes construction proposal templates. One of the best features of iDeal CRM is a construction proposal tool. With this tool, you can create professional proposals in minutes. Whether you're a construction estimator, construction salesman, or construction business developer, monitoring and managing bid activity is surely one of your responsibilities.
Download Construction Proposal Templates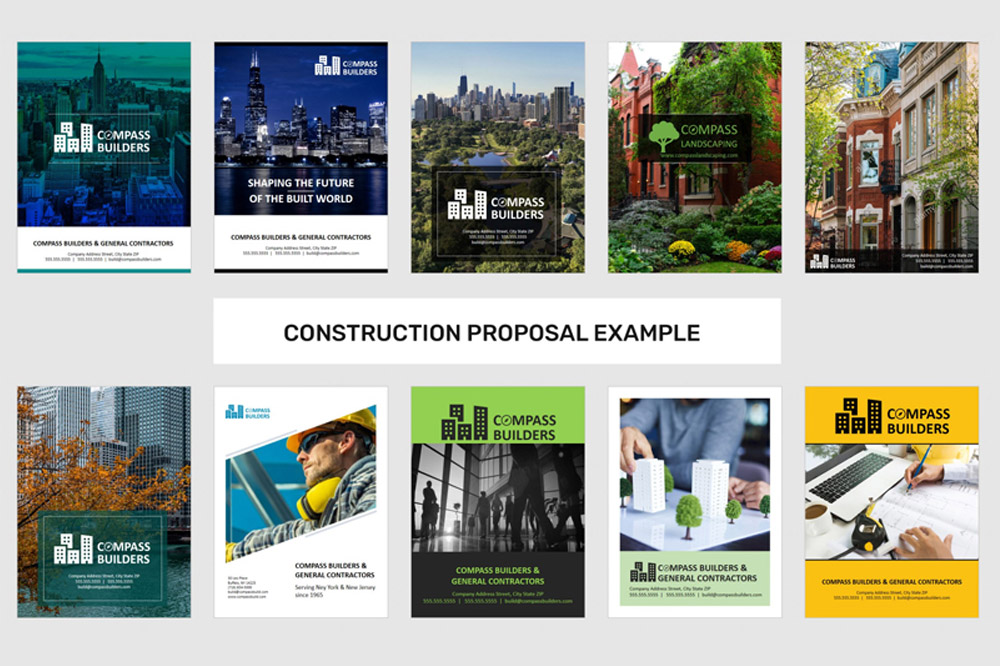 Create Your Construction Proposals Online in Minutes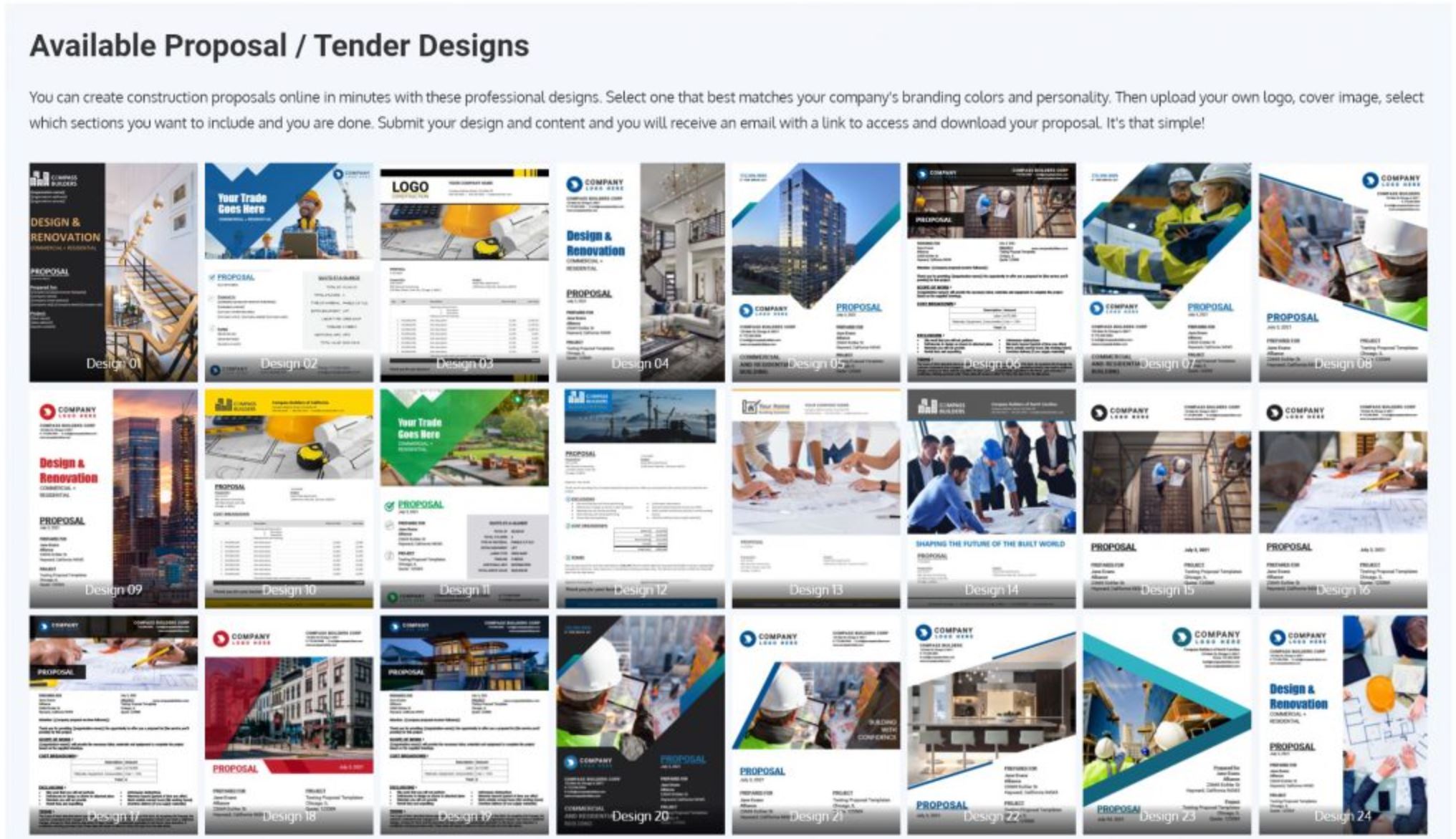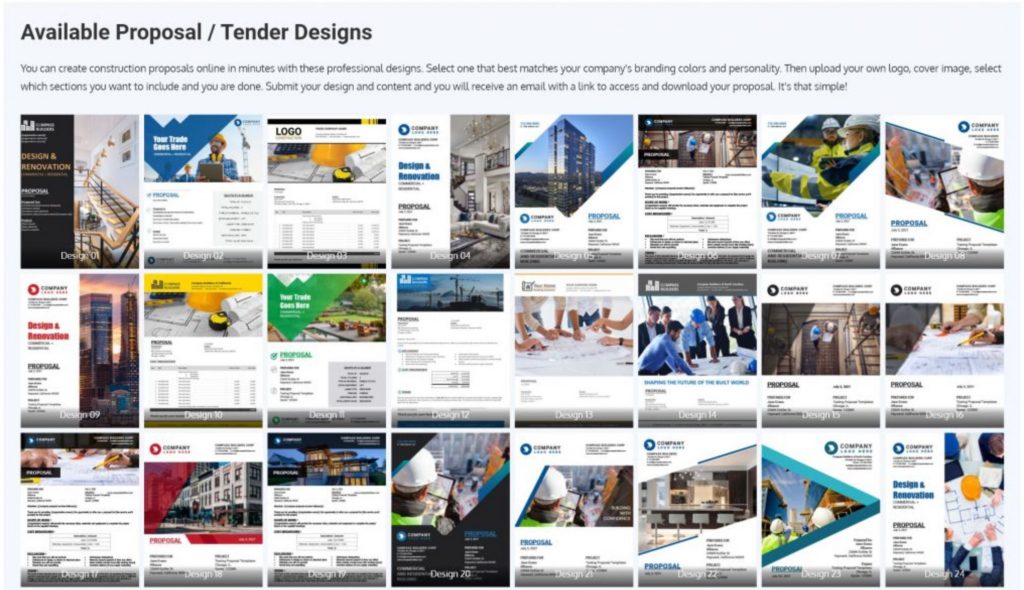 Further Reading