These release notes contain enhancements to the iDeal Construction CRM app, along with comprehensive descriptions. They are not meant as help documentation, but rather as announcements. Please check the iDeal Support Portal for detailed descriptions of the functionality and how to use it.
---
iDeal CRM ENHANCEMENTS
Add File Attachments to Notes
Add file attachments to notes for Leads, Contacts, Opportunities and Clients: Simply upload the required file or drag and drop it on the note.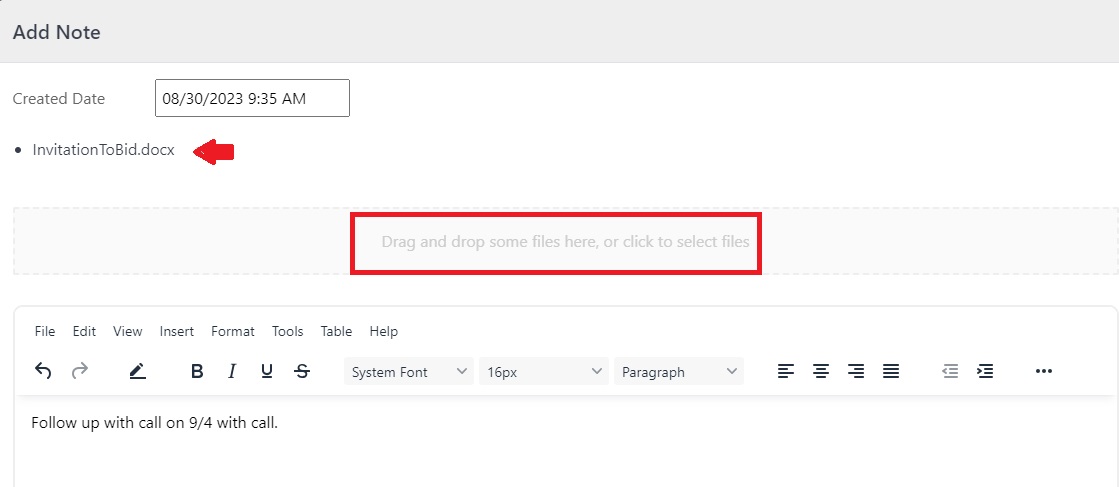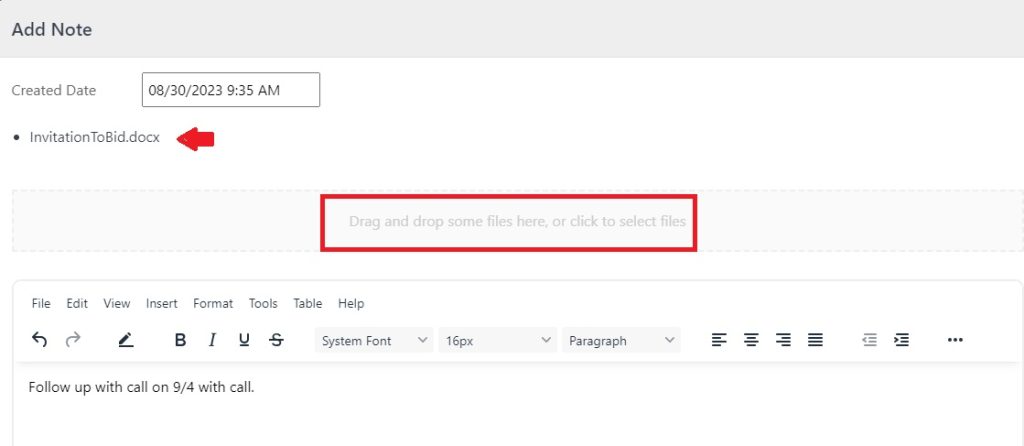 Add Filters for Construction Opportunities
Many current users of the iDeal CRM for Construction app requested requested this enhancement. This functionality allows you to:
Set up different filters for the board, such as Contract Type, Contractor Awarded Yes, Scope, Work Type, etc.
Allow Admin users to select which filters they'd like their entire team to see on the board.
The filters that are checked in Settings will appear on the board but turned off. Each user can turn on the filters and select a value for each.
Based on the filters selected in Opportunities Settings, one can filter the board when they are turned on.
The filters allow for multi-select options to be added in each category.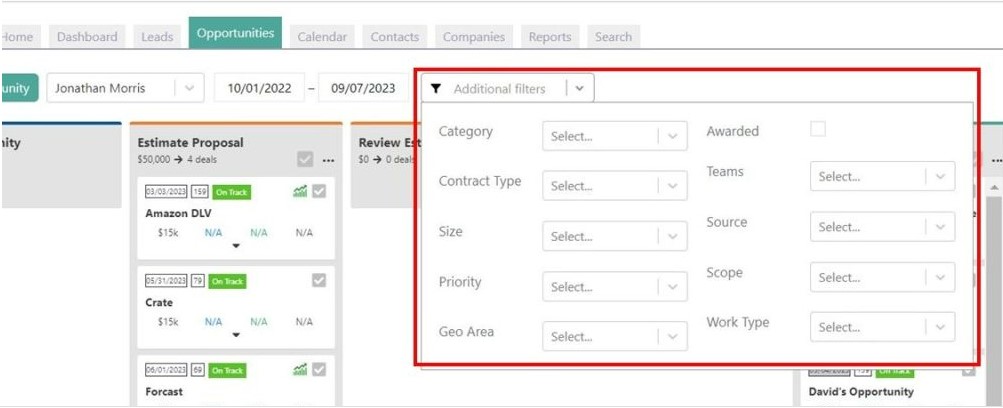 Implement Reports Table on Company and Contacts Pages
You can now implement the Reports table on both Contacts and Company pages to view active or open construction bids, or jobs that you lost, even projects you have.
Sort the Contacts and Company pages
Display 10 lines by default, with the option of expanding to 20 and 50 options
Export the table
Search within the table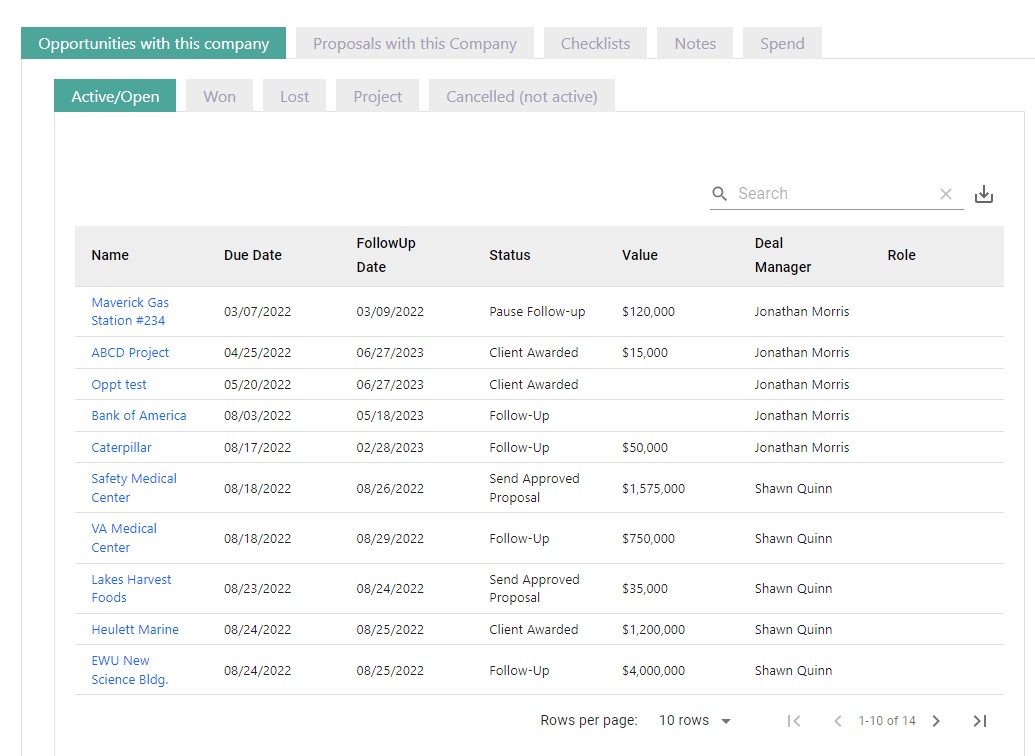 ---
Add Project Status Field to Construction Sales Pipeline
To include a construction's Project status as a tile/card in your sales pipeline, you add it as a new pipeline stage under Organization (in the drop-down menu below your avatar) and choose whether to make it visible in the pipeline view.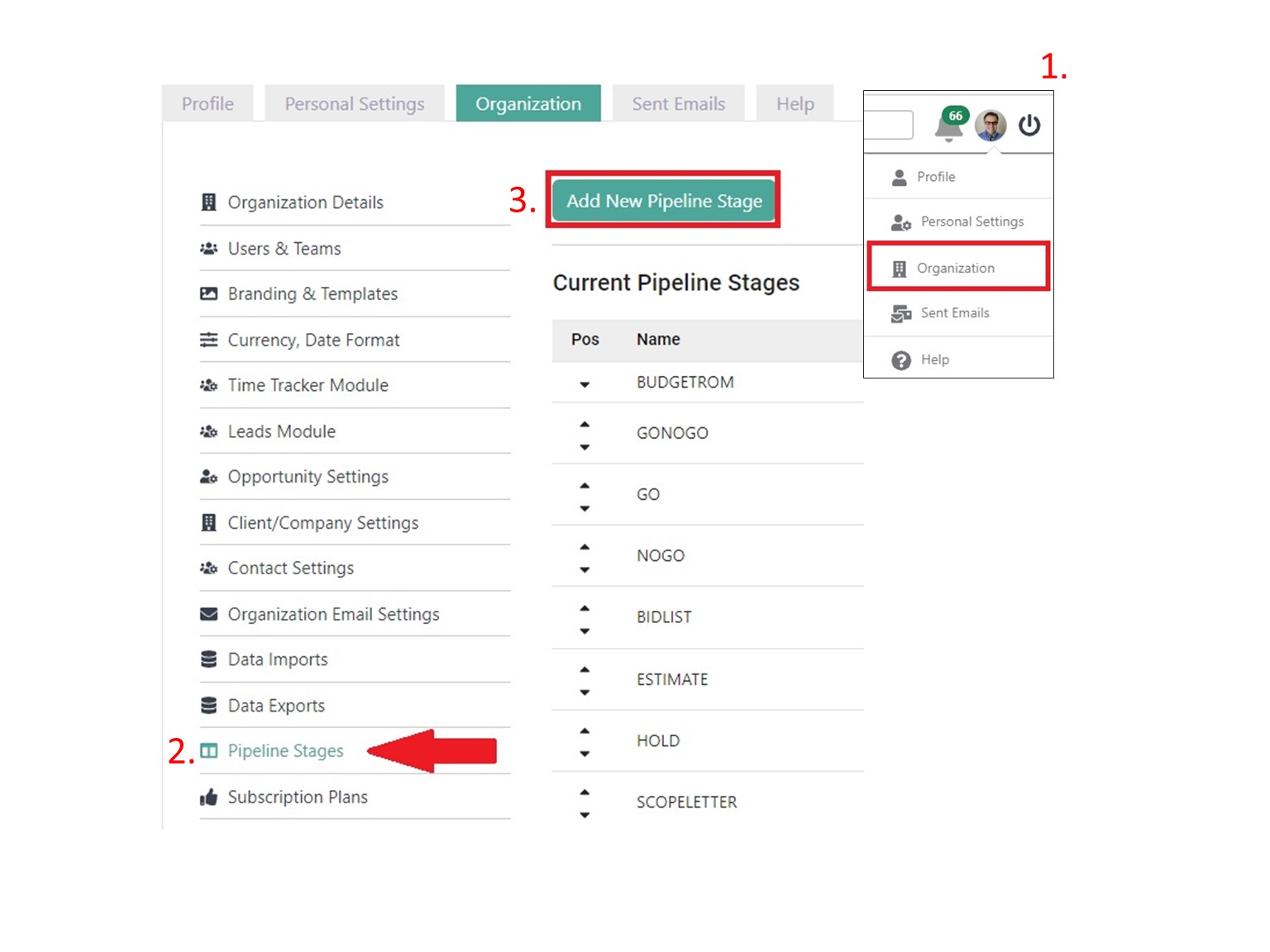 Once you win an opportunity, you click on the job tile, scroll down to Opportunity Logistics and select the Project Status from the drop-down menu:
Display Construction Project Status in Your Sales Pipeline
Cancelled
Closeout
Complete
In Construction
Not Started
Paused
Etc.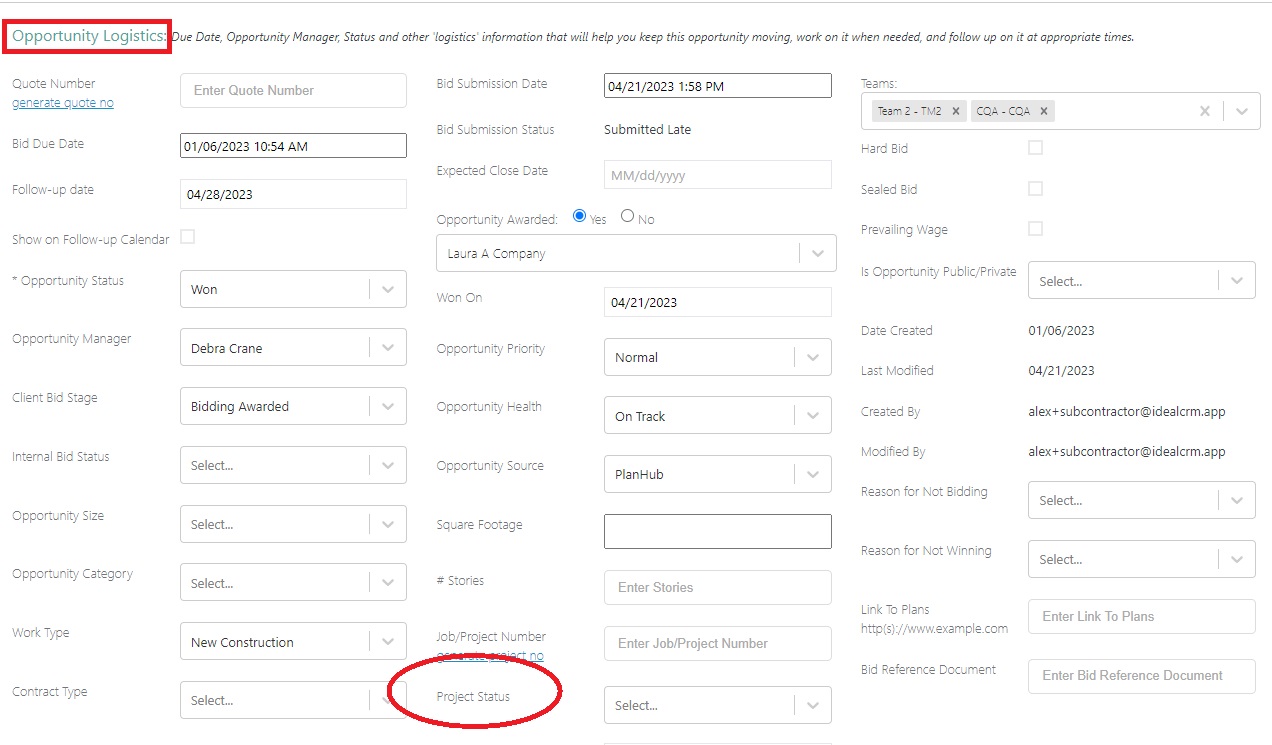 The project status you selected will now display in the pipeline with a blue label .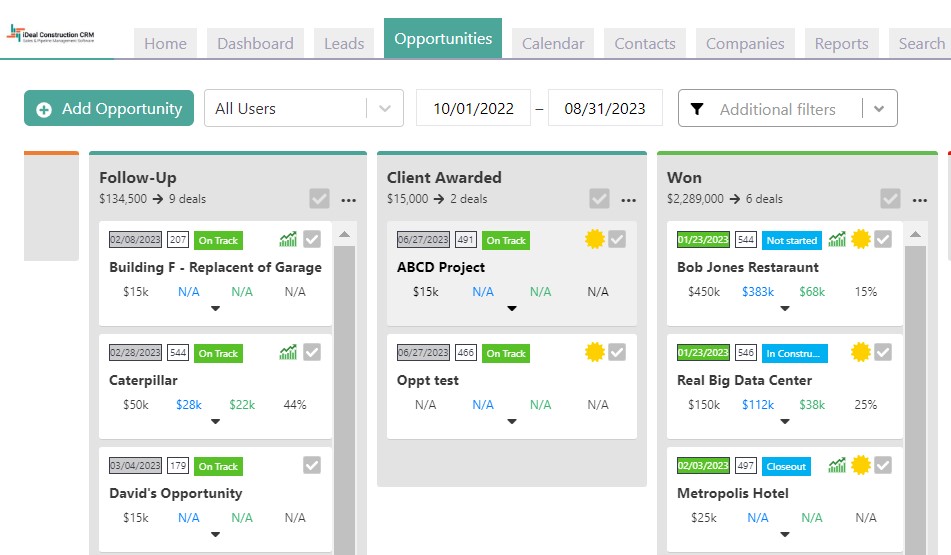 Note: The label shows only for deals in statuses that are in the category Won or Project.
This enhancement allows you to kickstart your project from your sales pipeline for scheduling purposes aligned with your sales and production goals.
---
As we receive feedback from users, we finetune our application. And as always, if you have any questions please don't hesitate to contact us either via chat in the application, email, voice, or this contact us form.