iDeal Construction CRM. Pipeline Software and Bid Management System.
Construction sales teams stay organized and win more work with iDeal Construction CRM.
iDeal CRM is a sales, bid, and project management software built for commercial and residential construction companies of all trades, sizes, and types.
Manage projects from initial opportunity, through estimating and proposal creation, all the way to won and completed job. Create accurate estimates. Create professional proposals – send and track them from the system. Automate emails and follow-up. Manage leads and clients in one place. Store important project documents. Bring it all together with actionable reports.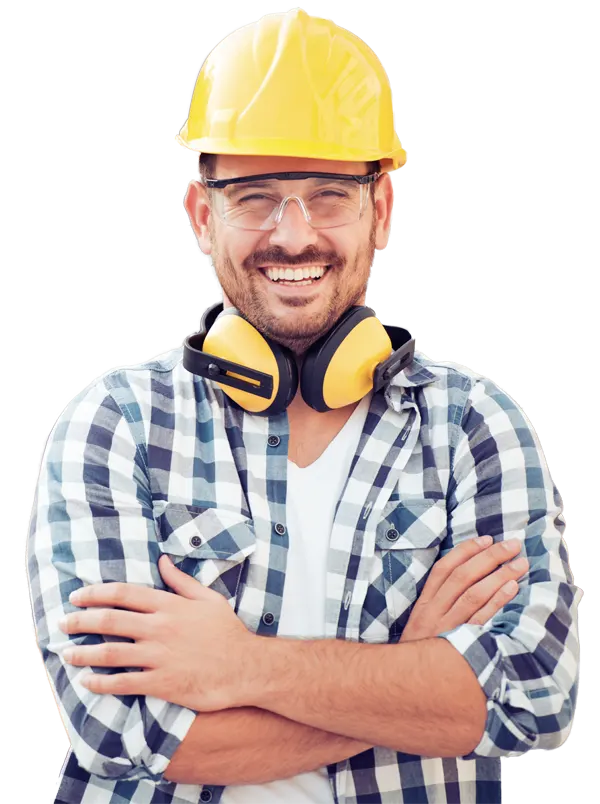 Powerful CRM for Construction Features
iDeal CRM delivers the best construction CRM software features. It empowers construction teams to stay focused, organized, and on track to meet and exceed their sales goals. Keep your leads, opportunities, and jobs prioritized. Work your opportunities at maximum speed by leveraging the estimating tool, proposal software, and email integration to send and track the status of your bids. Bring it all together with insightful sales reports with remaining to quota & profit, year to date bids submitted vs bids won, bids by bid submission date, and many more.
Email and Other Integrations
Why iDeal Software Is a Great CRM for Construction
idealcrm.app is a construction CRM software built to help construction companies manage their opportunities, leads, clients, bids, and
follow-up. Create, send, and track proposals. Expedite and automate follow-up. iDeal CRM is really easy to use, construction specific,
and cost-effective.
You can try it free and see for yourself. No credit card required. No strings attached.
All your opportunities
organized on a visual
sales pipeline
Create professional construction
proposals with just a few clicks. Send them out and track them directly from the system.
Client profiles including
open and closed deals,
tasks, comments
Construction calendar
with bids, follow-ups,
tasks, and events
When you win, we win too.
See why customers love working with iDeal and how iDeal Construction CRM is helping teams of all sizes grow and improve their win rate.
Best service and product I've ever used
I love the proposal and quotes section, I use this option for my construction business. I switched to iDeal CRM because it was cheaper, easier to use, and any time I had an issue it was solved promptly. They also accepted feature requests I had and implemented them into their software. I was amazed at the level of customer service they provide to their customers.
– Micheal W., President
Construction, 11-50 employees
Great CRM platform for any size company
There was nothing we did not like. There were some features / reports not available for our needs at the beginning, but iDeal team resolved all our requests. Easy implementation. Ease of use. Data import. Reporting feature. Great graphics.
– Ioan H., Sr. Project Manager
Construction, 51-200 employees
Very happy with this system. Makes my job easier.
Every part of this system is user friendly. Customer support is very good, few times issues happened they were fixed very quickly. Any questions I have are also answered quickly. Does exactly what I need
– Wayne Y., Sales Manager
Fire Protection, 11-50 employees
Construction CRM Software. Bid Management Software. Construction Proposal Software. Sales Pipeline Management.
Bid Multiple Clients for One Project
Track all construction bids and their status. Create one opportunity and attach multiple clients. Create proposals at once for all clients on the job. Send them out and track their status.
Construction Proposal Software
Create professionally-designed proposals in minutes with the iDeal Proposal Generator. Choose from hundreds of available templates or build your own. Cost calculator tables are built in. Send and track proposals from the system.
Track Your Sales Pipeline Effectively
Organize and prioritize opportunities and bids visually with an intuitive drag-n-drop pipeline board. Customize your sales pipeline with stages that match your sales process. Each user can hide or show stages as needed.
Follow-up on Your Bids Consistently
Get alerts when a client views your proposal and stay on top of things with the daily follow-up schedule. Use the iDeal Follow-up tool to reach the right client at every point in the bidding process.
Manage Your Leads, Clients, and Contacts
Organize and manage all your leads, clients, and contacts in one centralized location. Comprehensive company and contact pages with all the info you need in one place.
Make Informed Decisions with Reports and Insights
Advanced reports built for construction keep you informed and on track to meet sales goals. Sales report with remaining to quota & profit, year to date bids submitted vs bids won, bids by bid submission date,…