Construction Salesman: Responsibilities, Salary, Education, Experience
The construction salesman plays a crucial role in selling the organization's products all the way to sealing the deal. This article examines in depth the construction salesman duties and responsibilities, salary, education, and experience.
Construction Salesman Profile
The construction industry can get very competitive and fast-paced with all projects. Being a construction salesman can be challenging, but also bring exciting opportunities. Learn more about construction salesman daily responsibilities, salary, education and experience.
Construction Salesman: Responsibilities
When you research "salesman responsibilities", you encounter clients, calls, meetings. The daily duties and responsibilities for construction salespeople are atypical and vary from organization to organization. No matter the industry a sales individual performs in, they have to master the following:
Pay great attention to details
Be goal and results driven
Work with minimal supervision
Show excellent public speaking and presentation skills
Display excellent time management
But the construction industry is very unique as far as sales goes. It is worth mentioning some of the specific responsibilities that construction salespeople must meet:
Drive sales through the growth of existing clients
Generate new business opportunities
Master how to get construction leads and implement a lead generation strategy
Develop new relationships within the commercial construction community
Ability to perform all aspects of selling/closing a project
Complete documents on time, such as: construction bids, customer proposals, change orders, weekly call reports
Ensure all construction bids are consistent, and eliminate embarrassing errors by creating a Construction Proposal Template Library
Achieve/exceed targeted new commercial calls per month within a specified territory
Familiar with architectural specifications and construction design elements
Generate new sales opportunities by cold calling, networking and client/associate referrals
Attend trade shows to represent the organization and engage in other marketing activities
Inspect, scope, photograph and estimate projects
Maintain acceptable profit margins
Responsible for the solicitation of project documents and information
Follow up on all outstanding RFP's and estimates with clients
Maintain sales quota for each quarter and year as provided
Commercial Construction Representative: Education and Experience
Education:
Most employers only ask for an Associates degree for construction salesman. Recently, employers started to ask for a bachelor's degree. A degree in construction management, sales, business can help you grow your career. As far as training goes, most employers will provide on-the-job training. Since every organization adopts different business strategies and protocols, training is essential.
Top 10 Schools to Obtain a Construction Management Degree
According to collegechoice.net, the top 10 schools to earn a B.S. in Construction Management are:
Experience:
Construction salesman must have some experience in the sales and construction industry. At this level, most employers ask for at least one year of experience. Like education, more experience acquired can help you take on more responsibilities. The next professional level, construction sales manager, asks for five years of experience.
---
Other Articles You May Like
Construction Project Estimator Profile
Sales CRM for Contractors
Construction Bids – How to Win Work in Construction
Construction Proposal Template – Get Free Samples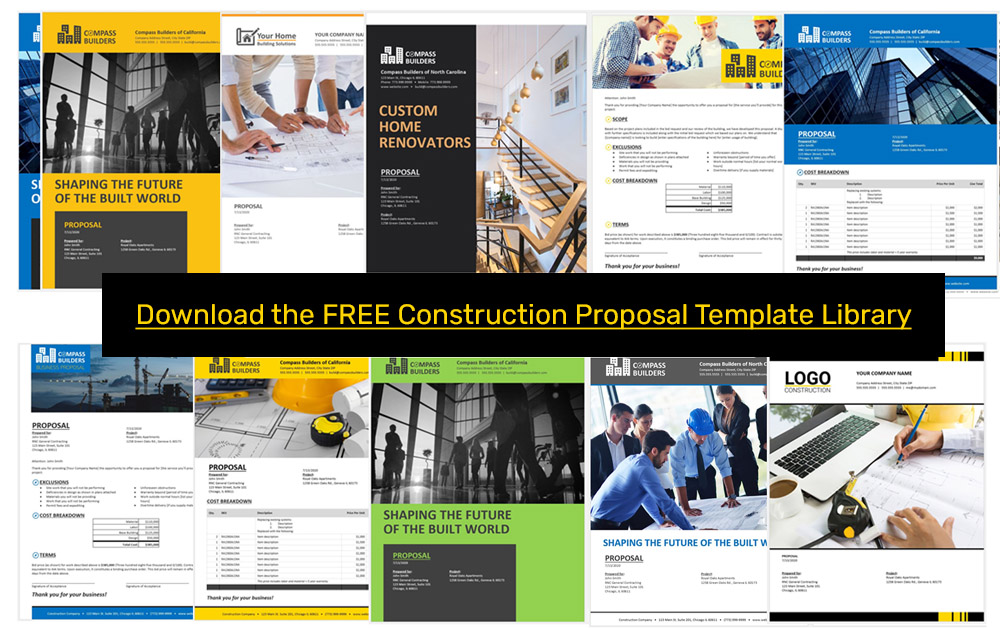 Construction Salesman: Salary
Average salary for a construction salesman is $71,424 per year or $20.85 hourly rate. The salary rates range from $44,000/year to $112,000/year. Construction salesman can also earn bonus, profit sharing, or commission pay. The bonus can rage between $506 to $18,000 per year. Profit sharing can go from $49 to $12,000 per year. Commission rate can start from $967 and go as high as $48,000 per year. Salary and all other monetary incentives vary based on the location, project, skillset. Experience also plays a crucial role in the compensation factor. The more experienced the professional, the more income he/she can earn.
Construction Salesman: Technology
Construction sales representatives are expected to be comfortable using technology and software in their day-to-day job.
Microsoft Word is widely used for creating proposals, contracts, and other documents
Sales and client management systems such as iDeal Construction CRM are used to manage bids, opportunities, and clients; knowledge of such system is a plus
Project management platforms such as

Procore

are popular for storing project specs, drawings, and other documents
Accounting software to run reports and stats. Examples here include Sage software, or Quickbooks
Bidding platforms are frequently used for generating new business in the commercial space; examples include iSqFt, PlanHub, Bidclerk; view more construction bidding platforms
Key Sales Activities That Top Construction Companies Perform
What is CRM (Customer Relationship Management)?
Eliminate 'I Forgot to Follow-up' from Your Company
Increase Your Closing Rate by Up to 35%
How to Build Trust and Win More Projects
Proposals: Create Clear, Accurate, Beautiful Proposals
Free or Inexpensive Technology Tools to Streamline Your Sales Process
15+ Key Metrics To Measure Your Construction Company's Performance