What are the best construction bidding websites? Selecting the best construction bidding platform can be time-consuming and stressful. We took the time to do the research on construction bidding sites for you! Our findings highlight the top commercial online construction bidding websites for construction projects.
Top Construction Bidding Websites
Top construction companies get projects to bid on from several online construction bidding sites. But when you're just starting out, or when you expand into a new market or region, many questions arise when looking for the appropriate bidding platform. Should you try free construction bid sites? Should you register for one or more paid ones? Which bid site has the type of projects that you're looking for?
We took the time to do the research for you! Therefore, getting the right online platform for your construction projects is crucial. Our findings include subcontractor bidding sites and general contractor (GC) bidding sites. We highlight the top construction bidding websites for bidding commercial construction projects. Please note that there is no specific order to this list of the top construction bid websites. The best construction bidding site is the one that meets your company's needs. Also, please keep expectations of free bidding sites for construction realistic.
---

BidClerk (Bid Clerk) is one of the top commercial construction bidding websites or contractor bid sites. With 400,000+ projects in the database, it is geared towards commercial construction companies. You can access commercial bids from the United States and Canada through this construction bid app.
You can get project information based on the project type, project specifics, and contact details. This construction bidding app is very detailed and easy to navigate. Use the drop-down menu to select a state or province to start your search. Once you make a selection, you will land on a dashboard that is very detailed. You see a list of all current commercial construction projects in the location you selected. On the left side you can use different filters for your search. You can only use a limited number of filters, unless you choose to subscribe with them. For example, status, sector, and building use are available without a BidClerk login. Bonus: the platform is mobile friendly!
BidClerk does not break out costs on their website, but you can sign up for a free Bidclerk trial. At the time of this post, users reported BidClerk pricing to be about $50-$75/month for a market area.
If you choose to subscribe, your BidClerk login offers the following benefits as one of the top bidding apps:
Saved searches
Keyword search
Start date
Bidding events
Pre-bid events
Construction type
Last updated
Project value
Postal code
Certifications
Stories
Floors below grade
Unit types
To get started, list your contact information and your business information. BidClerk is a contractor bid site that offers powerful tools to help you find contractor bids online with your BidClerk login:
Bid Alerts
Searchable Documents
Powerful Search
Analytics and Forecasting
---

ConstructionWire is one of the top commercial construction bidding sites, with more than 400,000 projects. It offers an impressive amount of information. Some contractors consider ConstructionWire (by BuildCentral) to be one of the best construction bid sites.
On their homepage, you can look up information based on projects name, companies, or people. The project reports give you accurate leads on new construction projects. In addition, the company reports will give you access to detailed profiles for the companies involved. In addition, the company reports will give you access to detailed profiles for the companies involved. You will also have access to detailed profiles of key decision makers. ConstructionWire construction bidding software provides networking opportunities for GC and subcontractors on their platform. If you're looking for a free construction bid leads services or construction bid management software, Construction Wire might be the right tool for you.
You can sign up for a free 7-day trial. They offer three membership plans to choose from based on your needs:
Regional Portal
National Portal
Data Services
Flexible Pricing Plans
---

Our construction bid management software research revealed BuildingConnected as another example of great construction bidding websites for construction. Some of the top construction companies considered it one of the best construction bid sites. General contractors can use this commercial construction online bidding platform to manage their bidding process.
As one of the top online construction bidding websites, Building Connected clearly outlines the bid management process from start to finish. The company prides itself on being the largest real-time construction network. They also boast a friendly user interface (UX). Using this platform, you can send out invites in less than ten minutes and manage them from one place. BuildingConnected gives you the ability to compare and contrast bids side by side. As a result, the platform supports company-wide analytics, historical cost data, and relationship tracking. Sign up for a free demo of the three tools for:
General Contractors and Owners
Sub Contractors
Risk Teams
---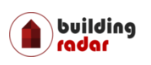 Building Radar is a powerful commercial construction online bidding platform. Some of the best construction companies use it. For example, the construction bidding software highlights worldwide construction projects. However, the main feature is the speed at which you can find the most relevant construction leads. Building Radar's unique artificial intelligence (AI) technology can predict construction projects months ahead. Therefore, contractors can use the construction bid management software to effectively allocate their resources. They get more exposure, increase their chances of selling their construction services, and earning more revenue. You can choose any of the three plans when you sign up with them, based on your role in the construction industry:
Starter Package
Professional Package
Enterprise Package
---

The CMD Group is an online construction project lead source for the U.S. and Canada. They research commercial construction projects from inception and track them through to completion. The website has dashboards for architects and engineers, contractors, and manufacturers. In addition, CMD Group provides products and resources for lead generation. You can schedule a demo to learn more about membership and services and products such as:
Searchable project plans and specs
Material and skill demand prior to the availability of plans
Data can be exported directly into your sales management tool
Insights into competitors and market opportunities
Market insights, strategic analysis and accurate forecasting
Specification generation support through installation
---

Construction Bid Source is another construction bidding website that you should consider. Firstly, their website is very easy to navigate. Their construction bid options are very clearly laid out. Secondly, the homepage displays a search bar that allows you to look up construction projects. Thirdly, you can select to search projects by states or based on services. Last but not least, registration is free of charge. Suffice it to say, some top construction companies consider Construction Bid Source to be the best free construction bid management software. They also provide the following features:
What's Bidding by State
Pre-bids
List of "Hot" Projects
Filter by type and publish date
Research
GFE forms
Latest Disadvantaged Business Enterprises (DBE) Program Solicitation Ads
---

If you're looking for construction bids online, Construction.com is not just one of the top general contractor bidding sites, but one of the top subcontractor bidding sites. It is a great commercial construction online bidding platform.
With more than 100,000 projects, construction.com is a very robust platform with extensive information on construction projects. It helps customers seize market opportunities through market research and forecasting. Besides that, it helps businesses with their workflow integration and generates leads. No wonder then, that some of the best construction companies leverage the synergy Dodge Global Network and Dodge Data & Analytics. To get started, request a demo from their website.
Prequalification
Increased Exposure
Analytics for Increased Profitability
Product Catalog for Projects
Research and Reports
Integration with Dodge Data & Analytics
---

Not run by the government, but this construction bidding site provides access to more than 35,000 contracts, requests for proposals, and procurement systems for federal government contract opportunities valued at over $25,000. It is an alternative to beta.sam.gov, the official U.S. government website for federal bids. However, it does require a paid subscription, so view the options here.
Custom-free daily alerts and bidding opportunities
Bidding advice section
Case studies, whitepapers, articles, and a newsletter
Bids from all levels of government, not just federal
Daily email bid notifications
Bid summaries
Future opportunities
Support team
---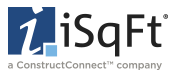 iSqFt is one of the best apps for construction bidding and construction bid tracking. It is the best site for bidding small jobs and establishing relationships with GCs. For starters, the information on this contractor bidding website is well organized. Moreover, with an isqft.com login, construction professionals can connect, communicate, and build relationships. When it comes to finding construction projects to bid on, the isqft app offers commercial construction companies a solution for:
Updated List of Bidders
Updated List of Projects
Estimating Tools
Comprehensive Search Function
Ability to Bid Subcontractors Directly
Daily Alerts on Projects
Daily Updates on Bids
iSqFt helps customers find the right people, projects, and opportunities for growth. However, for full access to the services, you have to create a profile on their sign-in page. To sum it up, the isqft login will grant construction contractors access to isqft costs, actionable information, and tools that will support them to become top construction companies.
---

If you're looking for commercial construction bids, Plan Hub is a great resource as both a subcontractor bidding site and GC bid management site. It is another online bidding platform that companies consider as one of the best construction bid websites. Whether you're looking for construction bid leads or for construction bid management, PlanHub is a great platform. It is a free cloud-based application, with no hidden fees or upgrade charges for subscribers. Registration is free. They provide resources for both GCs and subcontractors. The GCs can sign up and post their projects in a few minutes. The subcontractors can sign up and bid on projects in their area. You can filter the construction projects by states. Using this platform, GC and subcontractors can access projects files from any location.
The main features of the construction bid management software for the GC using this website are:
Free registration
Ability to send invitations
No limitation on number of projects
Unlimited team members
Activity tracking
Bid organization
Instant messaging
Subcontractor database
Unlimited file space
The main features of the software for construction subcontractors include:
Free access to the online plan room
Bidding on construction projects
Customized construction project relevancy
Out of network construction bids
Efficient communication with the RFI Center
---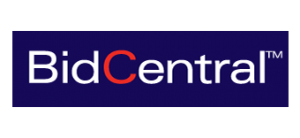 One of Canada's top bidding websites, BicCentral's online bidding site has 10,000 members. It is a one-stop website, for both those who are looking for opportunities to source bids or looking for projects. You can join for free and enjoy basic functionality or pay a monthly fee of R79 or annual fee of $875 for complete annual access to all the features and tools on BidCentral.
Access to current, future and awarded bidding opportunities
Accurate and complete project info
Opportunity matching
Automatic notifications
Monthly newsletter
---
Conclusion
Without a doubt, top construction companies leverage construction bidding websites for data, leads, opportunities, and project bidding and/or management. There are many construction bid sites. Our research focused on subcontractor bidding sites and GC bidding sites for commercial construction companies. In most cases the construction bidding websites accommodated both.
We recommend you read our article on How to Get Construction Leads for further insights.