Construction Downloads & Resources
iDeal Construction CRM proudly serves the construction industry. We are constantly developing new construction downloads and resources to support construction businesses of all sizes. And you can download these templates and examples at no cost. Most of the available resources are ready to use or editable. The rest of them serve as examples.
All the resources available below were put together with the unique sales process in the construction industry in mind. You are more than welcome to also use the images included in the templates and examples if they fit your brand, and the services and products you offer. Otherwise, tailor them to your company's particular sales processes and practices, or use them for ideas. It would depend on the exact product or service in construction you provide.
Enjoy!
Construction Proposal Templates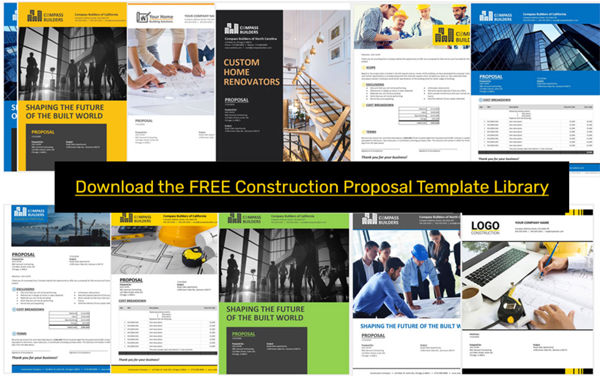 A construction proposal template is a must have tool for any construction sales rep or estimator. If designed and used properly, a construction proposal template will save time, ensure all construction bids are consistent, and eliminate embarrassing errors.
Sales Collateral Library – Construction Downloads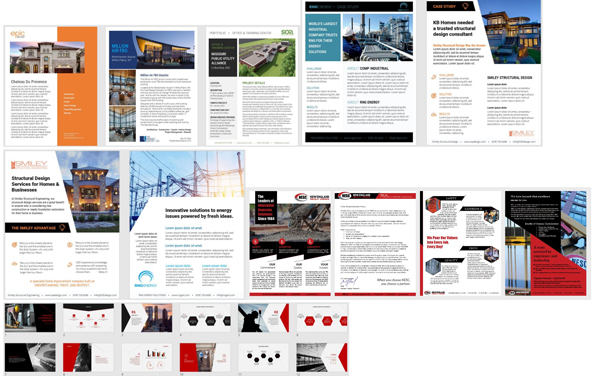 Download our sales collateral library to view materials we've compiled to support the construction sales process and move leads through the sales funnel.
Construction Download – Sales Process Example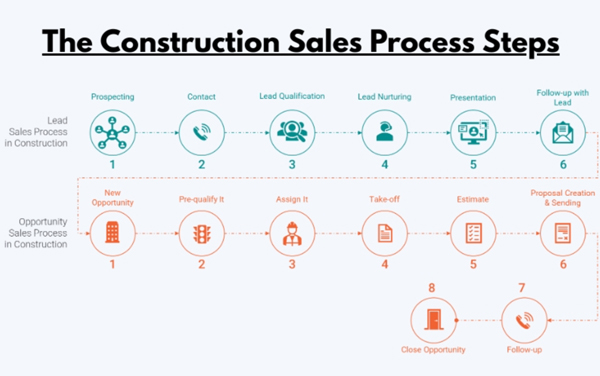 When you implement and enforce a solid sales process like in this example, you build a framework for success. You put your sales people in control. They are not 'quote and hope' salespeople anymore. They are in control of the deal and its outcome.
Follow-up Email Template Library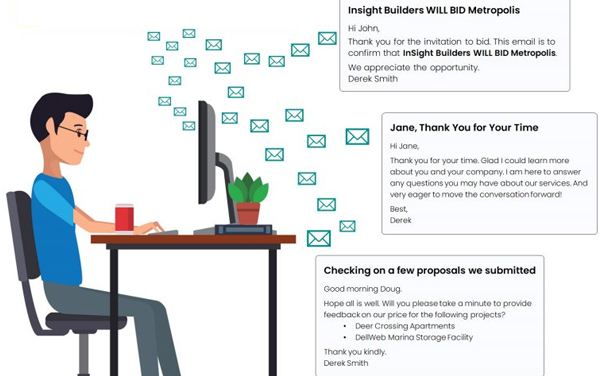 The iDeal Follow-up Email Template Library will help your sales team set up a successful follow-up email campaign to ensure they close as many deals as possible.
Construction Sales Email Templates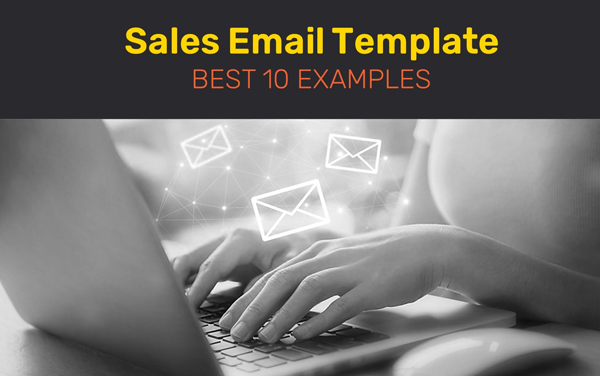 A sales email template library is a collection of curated sales emails that your team can use for any sales need, be it introducing your company to a prospect, following up on opportunities, or trying to close a deal. This library is a valuable resource for any and all sales teams.