Did you know you can use CRM data to grow your business? You've purchased a CRM system for your business. What's next? It is very important not only to understand the functionality of a CRM, but also how to maximize CRM data. Having access to valuable CRM data presents many benefits. These will help you as an individual, your team, and organization. Knowing how to work with information saved in your CRM presents a huge growth potential to all stakeholders. This data will allow you and your team to draw conclusions that can help you maximize the sales process. Read more about the top three ways information from your CRM can help you take your business potential to the next level.
1. Analyze Customer Behavior
Using information from a CRM system will allow you to analyze customer behavior. This will allow you to gain a deeper understanding, rather than a standard one. You will get valuable insight into customers' decision making process. Also, you'll be able to identify customer patterns that lead to closing deals. A CRM will provide you with enough customer details to be able to do the following:
Identify small customer groups and emphasize on individual needs
Predict customer's future behavior
Know what kind of marketing strategies to adopt
2. Track and Optimize Deal Conversions with CRM Data
As we've seen in the Key Sales Activities article, one of the most important ones is tracking opportunities with a CRM. This CRM data will give you a detailed insight into the deal conversion ratios. You'll be able to identify the ratio for "leads" to "deals won". For example, if the ratio is low, it means that your deals fall through before the final stage. The CRM data will allow you to track your lead at every stage until it turns into a deal. Make great use of the data to identify any gaps and end issues. Understand where you lose deals.
3. Identify Sales Team Potential from CRM Data
The CRM data will allow you to track your sales team activity data and maximize their potential. At the same time, you will be able to identify any existing inefficiencies in the team. You'll be able to identify the team member that closes more deals via email, or via phone, or in-person. Information like this will allow you to assign tasks based on your team's strengths.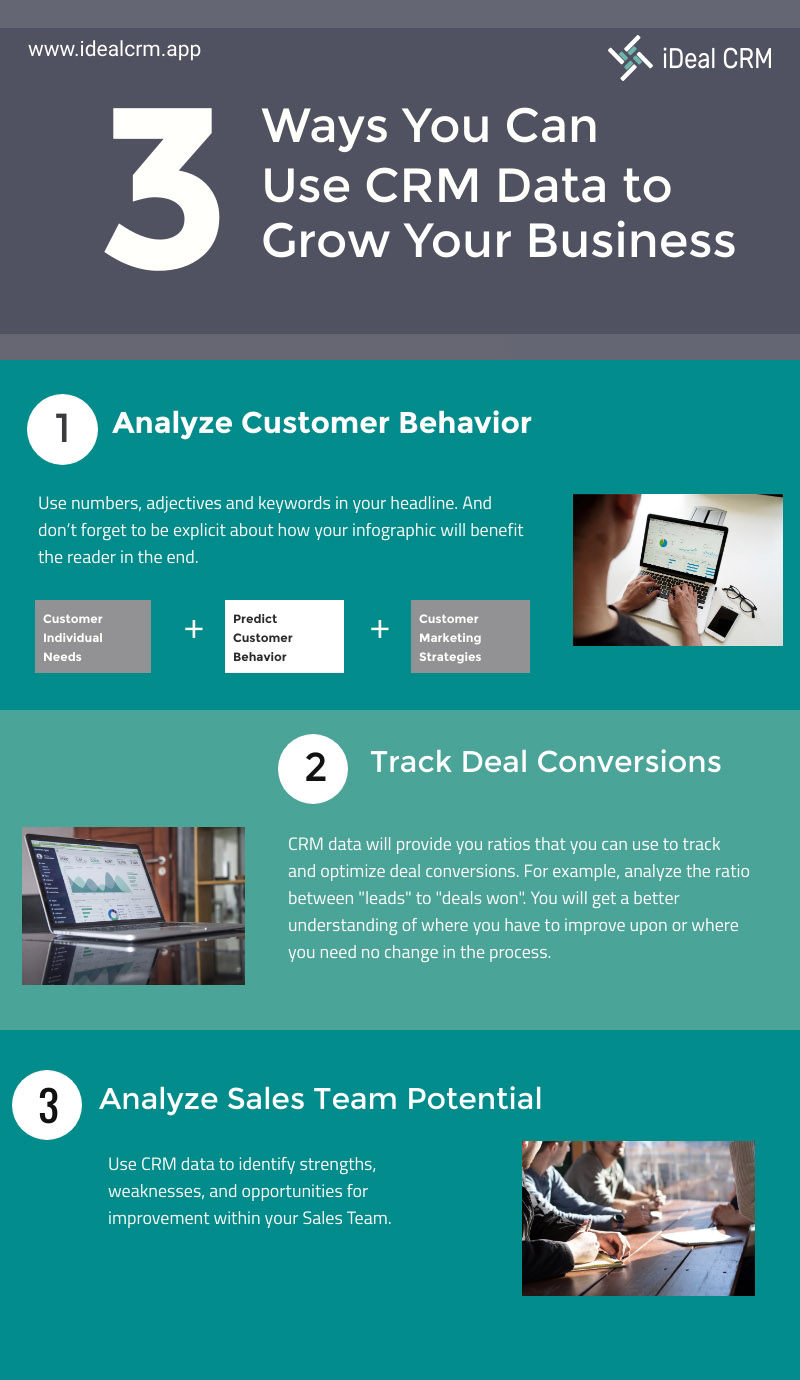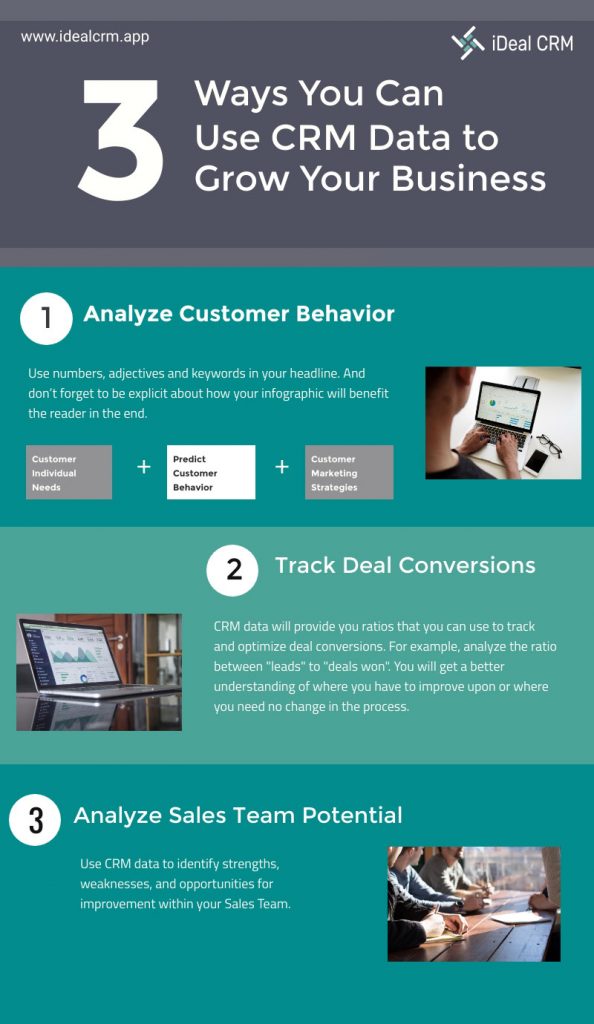 Other CRM Resources