We set out on a quest to find the top construction blogs, not just to stay current with industry trends ourselves, but to share with you! In addition to attending in-person building conferences and construction tradeshows, reading and participating on construction blogs helps you increase awareness for your company and stay on top of trends.
The methodology we used to come up with our list was simple and we trust it to be helpful. We rated the construction blogs by the following criteria:
How relevant is the blog to the construction industry?
Is the blog refreshed with current information frequently?
What construction industry topics are covered in the blog?
Are the articles helpful to the audience they address/Is the information actionable?
Please note that we omitted blogs where the subject was too narrow (you could easily find those with a quick Google) or the blog articles were mainly self promoting. The blogs are arranged in alphabetical order and searchable by category. Check them out and pick a few to follow so you too can stay ahead of the construction curve!
---

This website is all about construction innovation and technology. It features interesting people, companies, and products. It has a weekly email newsletter that helps subscribers keep up with what's new and noteworthy in construction tech. Also includes podcasts and the AEC TechTV video channel.
The Blog:
https://aec-business.com/
The blogger, Aarni Heiskanen, is a globally recognized thought leader on the role of technology and innovation in the Construction industry.
This construction blog is recommended for construction companies professionals who want to become more tech savvy. It will keep you updated on technology trends like BIM and buildots, but also provide state of the art content on, for example, construction management and industry updates of interest to the building industry.
---

This legal blog focuses on best legal practices within the construction industry.
The Blog:
https://www.bestpracticesconstructionlaw.com/
Matthew J. Devries comes up with practical solutions to construction industry problems, specifically around the law. This blog touches on real-world topics such as the confidentiality of pre-bid documents and estimates and why it is so important to include a completion date or time of performance in a contract. Definitely worth a read and what's not to like about the graphics of this construction blog!
---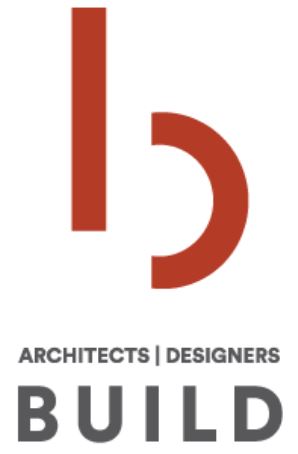 Build is an architectural & design firm and thought leader.
The Blog:
https://blog.buildllc.com/
Even though the Build blog has a Seattle focus, the articles demonstrate a social awareness and building savvy that one can learn from, whether they are related to building licenses, local government, or pandemic measures. In addition to that, the blog also features interviews with architects of note, and highlights innovative design.
---

Builder Online is a content source for the home building industry./span>
The Blog:
https://www.builderonline.com/
The Data and Analysis tab on Builder Online covers an array of topics related to home building, ranging from propane heating, and townhome innovation to COVID-19 updates – A construction site worth bookmarking if you are in that niche market. Various contributors provide sponsored but well researched content.
---

BD+C is a business content platform for architects, engineers, contractors, and building owners/developers.
The Blog:
https://www.bdcnetwork.com/
BD+C features articles ,video interviews, research, news, related to the construction industry. There is content for consumption across the board, whether you are an architect, subcontractor or general contractor, or building project manager. You can also access their monthly digital magazine from their blog. Stay informed and current on all that matters in the construction with this blog – check in daily for fresh content.
---

Bylt provides news and analytics relevant to architecture, engineering, and construction (AEC) professionals.
The Blog:
https://bylt.news/
This construction news site covers a wide range of topics, from financial (including a Bylt PAVE Tracker) and regulatory news to insurance, bonding, and workforce. It also provides updates on materials and commodities, infrastructure, technology, innovation, and sustainability in the building industry. Learn more about interesting topics like solar air conditioning, soybean oil construction materials and sustainable construction! They also feature a section called Invitations to Bid. Impressive. Subscribe.
---

Cnstrctr Blog articles provides resources for construction professionals.
The Blog:
https://www.cnstrctr.com/
This construction blog is definitely one to consider because the article topics are written from a very real-world perspective and contain actionable information. For example, what questions to include in an RFI, the different types of construction cranes, a guide to renovating a heritage building, and useful construction templates!
---

Founded in 1981, Colby Construction is a team of Wisconsin custom home builders.
The Blog:
https://colbyconstruction.com/blog/
This construction blog features articles on interior design trends, landscaping tips, advice on apps for homeowners, and inspiration for outdoor spaces. And the Home Gallery is a feast for homeowners' eyes!
---

Commercial Construction & Renovation is an online magazine that serves as an information source for professionals in commercial construction.
The Blog:
https://www.ccr-mag.com/
The articles feature some of the best commercial construction projects in the country in the areas of retail, restaurants, hospitality, and healthcare, but also trailblazers in other sectors. And even equity in the marketplace, workplace, workforce and society in general. Interesting mix. Absolutely worth your while. Subscribe!
---

Construction Analytics is a blog with articles by a construction veteran.
The Blog:
https://edzarenski.com/
Ed Zarenski has 42 years experience in the construction industry (cost estimation and economics analytics). He provides in-depth commentary on and analysis of the prevailing economic trends in building construction. So, if you are interested in digging deeper into the construction headlines, Ed's your man!
---

Construction Business Owner magazine covers exactly what its name says it does; everything relevant to a business owner in the construction industry.
The Blog:
https://www.constructionbusinessowner.com/home
From business strategy, to marketing, management and finance, HR, technology, equipment, and safety, this online construction magazine features articles, videos, and webinars for your success in the building industry. Subscribe to CBO's magazine, weekly newsletters and/or digital offerings for the business management insights you need to run a successful construction business.
---

ConstructConnect is a pre-construction platform that includes networking and project databases, and bidding management tools.
The Blog:
https://www.constructconnect.com/blog
The blog's research team provides informative articles on topical construction issues, tips for subcontractors, relevant economic statistics, significant projects, etc. Beware of the pop-ups though, they can become annoying, so block them in your browser settings while you cruise the blog.
---

Construction Drive provides what they call "business journalism and in-depth insight" into construction news, trends, and events.
The Blog:
https://www.constructiondive.com/
The content includes commercial, residential, infrastructure, legal topics, and more, related to the construction industry. This construction blog certainly gives you the deep-dive on the industry, very specific! Read about all the major players – their achievements and their trials. And there is always a lot to learn from that. But they also post content of general interest to the building industry.
---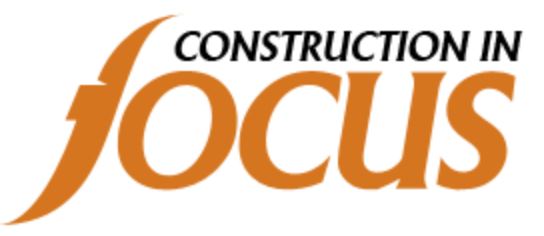 Construction in Focus is an online platform with news, event information, interviews, and featured projects related to the construction industry.
The Blog:
http://www.constructioninfocus.com.au/
Although this is an Australian-based construction online magazine, its construction blog covers industry topics of global interest, from the skill gap to modern construction materials to home automation and women in construction. It also features state-of-the-art buildings so, architects and designers, take note. It also contains an International News section.
---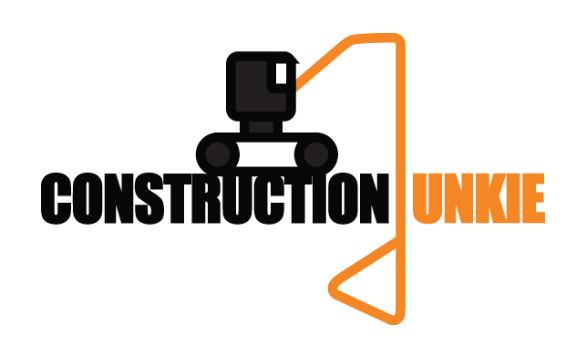 Construction Junkie is another good source for construction news, technology, and resources.
The Blog:
https://www.constructionjunkie.com/
The editor Shane Hedmond clearly demonstrates a passion for the construction industry and a very contemporary approach. Tune into this blog for industry updates on areas like construction management technology, construction site risk management, onsite tools, labor safety and law, and research and statistics. And we think it is really great that readers and other industry influencers can contribute to the blogs in the Comments section, very interactive!
---

Construction Today is a weekly online magazine delivered via email.
The Blog:
https://construction-today.com/
It does not have a blog, but we mention it here as something you may want to subscribe to stay up to date on topics and trends in the building industry. The magazine is geared towards management and features interviews with thought leaders in construction, real-world management advice, coverage of large projects, and news about upcoming industry events. Visit the website to get started.
---

CMA provides a variety of resources for marketing professionals in the construction industry. They provide guides for marketing building products, equipment, and construction services to construction and other audiences. You have to purchase some of the guides, but you can also download others at no cost.
The Blog:
https://blog.constructionmarketingassociation.org/
The CMA blog covers a wide range of topics applicable to the construction industry. Examples of some articles are 7 Benefits Of Wastewater Treatment, Pros And Cons Of Using Secondary Steel In Construction, and Heavy Equipment: 5 Different Types And Uses In Construction. A great construction resource! You can also subscribe to their newsletter if you prefer.
---


Peggy Smegley and Laura Black of Constructech are committed to supporting construction professionals with actionable information about construction infrastructure, tools, and technology; events; and future trends in the building industry via articles, blogs, and news analysis.
The Blog:
https://constructech.com/blog/
The focus of the bloggers is "rebuilding our infrastructure and preparing our future workforce." And that is exactly what you will be privy to, for example, opportunities provided by pilot programs, how to attract and retain talent across the different generations in the construction workforce, post-pandemic work trends, building site safety, and sustainable building materials.
News analysis covers software, technology, academic programs, and project management. You can also subscribe to their weekly e-magazine. Very interesting site.
---

This is a construction blog dedicated to mechanical contractors responsible for plumbing, heating, specialty piping, and fire protection systems.
The Blog:
https://www.contractormag.com/
If you want to stay current on the latest products, technologies and strategies that are driving safer, more efficient mechanical systems, this is your blog. Register to comment or subscribe to the newsletter. This construction magazine also offers research, marketing, lead generation, advertising resources and services for mechanical contractors.
---

Contractors Liability provides insurance for small businesses across the U.S.
The Blog:
https://contractorsliability.com/blog/
The blog provides answers to construction contractors' questions about insurance and liability. Worth bookmarking for when you want to learn more or have questions about these topics.
---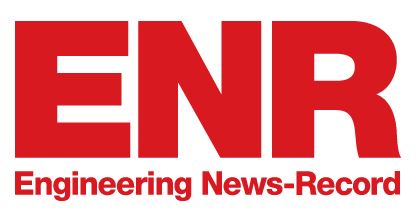 Engineering News-Record (ENR) is an online construction and engineering publication that includes a weekly magazine, podcasts, events, and contests.
The Blog:
https://www.enr.com/
ENR offers extensive and comprehensive coverage of all matters related to the construction industry. The site will allow you to view a limited number of publications for free, but in order to fully benefit from the content, a subscription is required.
---

Equipment World provides construction content from a hard-core heavy equipment perspective.
The Blog:
https://www.equipmentworld.com/
If you want to keep up with the workhorses in the construction industry, this blog is for you. Learn about state-of-the-art heavy construction equipment and emerging technologies like hydrogen fuel cells for the same. You will also get business and workforce as well as road construction updates.
---


In Extranet Evolution, blogger Paul Wilkinson covers the latest developments in SaaS, mobile, BIM, and other software technologies in construction.
The Blog:
http://extranetevolution.com/
Paul has extensive experience in the construction industry and the blog continues where he left off with his book Construction Collaboration Technologies: The Extranet Evolution. Although Paul is UK-based, his blog covers global construction-related business/financial and marketing topics in addition to developments in technology. He encourages collaboration – his articles are open to commentary from readers.
---

Granger provides the whole spectrum, from pre-construction to self-performing, of services for construction projects whether they are for healthcare, education, industrial, commercial, or public sector.
The Blog:
http://www.grangerconstruction.com/blog/
The blog features article topics from the perspective of Granger project managers on topics like building envelopes, sustainable lighting, leveraging radiant heat for pouring concrete slabs in cold weather, productivity, planning efficiency, the list goes on. Although the articles are predominantly about Granger construction projects, they address topics of interest to the building industry as a whole. The articles are also interactive, another plus, and readers can leave comments.
---

iDeal provides customer relationship management (CRM) software developed specifically for the construction industry, where there are multiple bidders for an opportunity (one-to-many sales relationship). Their sales management tool covers the entire construction sales pipeline, from lead to close, and includes automated bidding and follow-up.
The Blog:
https://idealcrm.app/blog/
The iDeal CRM construction blog articles cover in-depth topics, best practices, and actionable how-to's, e.g. how to set up your sales pipeline and leverage sales metrics for continued success. The blog also provides links to video tutorials, e-books, and email and proposal templates for you to download at no cost. The content, like the app, is very specific to the construction sales pipeline and, most importantly, practical.
---

Established in 1998, this firm provides legal services.
The Blog:
https://www.ldmlaw.com/construction-contractor-advisor/
The blog Construction Legal Advisor (via the drop-down menu under the News and Blogs tab on the Home page) by Craig Martin covers legal matters that are relevant to the construction industry.
---

Lean Construction blog is a community that promotes Lean methodology in the construction industry.
The Blog:
https://leanconstructionblog.com/index.html
The blog is an initiative by UC Berkeley alumni and other members of the Lean Construction Community. It is an educational blog that advances and promotes Lean Construction around the world. The bloggers encourage debate, invite contributions of best practices and lessons learned, and inspire construction professionals to better manage their projects.
---
LetsBuild is a construction project management software provider.
The Blog:
https://www.letsbuild.com/blog
The LetsBuild blog centers around project management. It features interesting articles on topics like digitizing project management, moving documents to the Cloud, and project management lessons learned and best practices.
---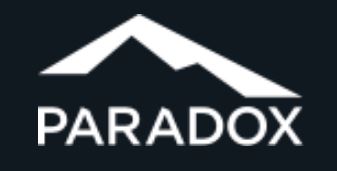 Paradox is a Canadian company that builds access solutions like matting, earthworks to roadbuilding, transportation, etc.
The Blog:
https://blog.paradoxaccess.com/
The Paradox blog covers construction, engineering, project management, leadership, and business in specifically the civil construction and geotechnical engineering industries. The company website also has a Resources tab that is worth checking out.
---

A construction stalwart, Pro Builder has provided content for the U.S. housing industry, specifically for the National Association of Home Builders (NAHB) through print, digital, video, email, social media and events.
The Blog:
https://www.probuilder.com/blogs
This construction blog posts articles on key industry issues and trends, best business practices, design, construction how-to, innovation and technology, sales and marketing, and the latest building products. It will introduce you to concepts such as agrihoods and barndominiums but also address current issues like lumber prices and the labor shortage, and cover other construction industry trends and data that impact you as a home builder. If you are a home builder or renovator, look no further. Subscribe.
---
Rabbet manages construction finances, draws, and documents across billions of dollars in commercial real estate.
The Blog:
https://rabbet.com/blog/
The blog offers tips on loan and document management, real estate development efficiency, machine learning, lien waiver and release forms, in short actionable information and valuable resources for construction lenders and real estate developers.
---

Specification Product Update is an product specification resource for professionals across the architectural, construction and building sectors.
The Blog:
https://specificationproductupdate.com/
Articles on the blog will keep you up with state-of-the-art building products, from sustainable window and door sealing tape now available, to improvements in fire curtains, what's new in tiling, and the latest in washroom design. The blog also features articles on award-winning projects and outstanding design features.
---

Talk. Build. is an interactive UK-based website set up to exchange news and views about the construction industry.
The Blog:
https://talk.build/
Articles on the blog cover a wide range of interesting topics such as advances in building management system (BMS) at hospitals, how insulation as part of laying a floor contributes to sealing a building's thermal envelope, and how to design a building in 2D or 3D.
---

The Seyfarth Shaw's Construction practice offers legal services for contractors and engineers in the construction industry, and range from project development to government contracts to litigation. The law practice operates in the U.S. and abroad.
The Blog:
https://www.constructionseyt.com/
The blog provides practical advice on legislation that pertains to the construction industry.
---


UK Construction Blog contains articles with hands-on tips on construction best practices.
The Blog:
https://ukconstructionblog.co.uk/
This construction blog does not only cover UK construction matters but includes articles of general interest, for example how to address concrete flooring challenges, weatherproof log cabins, and tap into door and window trends, so of global interest.
---

The Viewpoint is a UK computer construction software company specializing in project management.
The Blog:
https://www.viewpoint.com/blog/
This construction technology blog includes articles on construction best practices, information technology, data security, and risk management in the construction industry, and covers mechanical, electrical, and civil engineering. It has applications across the globe, from North America across the UK/Europe all the way to Australia/New Zealand. Content is tagged and fully searchable. The blog also includes information about industry events and an education series. Keep up to date by subscribing to the blog. An industry gem!
---

WorkflowMax is a global financial project management software.
The Blog:
https://www.workflowmax.com/blog
This construction blog provides helpful tips not just on the use of Workflow and Xero software but in general about financial project management. We like the way they organize the content too, very easy to navigate. Try the tab "Work Smarter" even if you have your own project management provider.
---
In Conclusion
As you can very well tell after wading through this selection of construction blogs, there are many options, and we hope that our analysis of and commentary on them will guide you to pick the top construction blogs that will help you run your construction business better.
Wishing you more leads, clients, and jobs going forward!
Further Reading