What are contractor associations or what are construction associations? Construction associations or contractor associations are communities with an industry-specific mission that connect their members around an area of expertise. They serve as resources that provide their members with education and training, research, networking opportunities, contractor directories, advocacy, and industry innovation.
They typically also host building conferences and construction trade shows. At their face-to-face events, members can share experiences and learn from industry experts in person. Depending on the construction association, events may include an exhibition (EXPO). Events also include online training webinars and talks on trending topics.
We have researched construction contractor associations in the United States, and collected key information on each to help you and your organization navigate through them in one convenient place. We hope that it will make it easy to pick one (or more) that would serve your interests best.
Best Contractor Associations & Construction Associations to Join in the U.S.

The AAO is a network of nonprofit architectural organizations and interested individuals in 75 cities across the United States and 10 countries. Members include architecture centers, design professionals, architecture and design schools, educators, historic preservation trusts, design advocacy and urban planning organizations, and museums with architecture collections.
Industry Focus: Advancing the role of architecture, planning, and design in service to society.
Member Benefits:
Networking * Education * eNewsletter * Board for Posting Program Opportunities * Resource Library * Member Directory * Online Discussion Groups
Membership Dues:
Associate Membership – $100 USD/year
Invitations to all AAO Member events
Discounted registration to annual AAO Conference
Subscription to monthly AAO e-News
Recognition (text credit) in membership rolls
Organizational Membership
Organizations receive all the benefits listed for Associate Membership, unlimited enrollment, discounted registration to annual conference, logo recognition and organizational profile in interactive member directory.
Tiers:
Small Organizations (budgets of $249,999 or less), $250 USD/year
Medium Organizations (budgets from $250,000 to $2,000,000), $500 USD/year
Large Organizations (budgets over $2,000,000), $750 USD/year
Sustaining Membership, $1,000 USD/year
Benefits include all benefits listed above for Organizational Membership, permanent listing as a "Sustaining Member of AAO", and prominent recognition on AAO literature and website.
Events:
Design Matters Virtual Conference, December 2&3, 2021
Contact:
Association of Architecture Organizations
111 E. Wacker Drive, Suite 1321
Chicago, IL 60601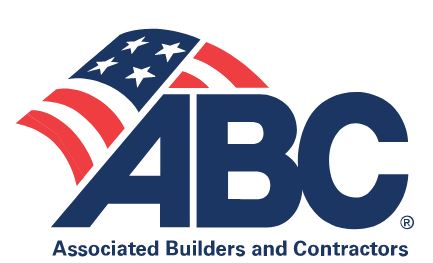 Associated Builders and Contractors (ABC) is one of the biggest contractor associations and trade association that advances and defends the principles of the merit shop in the construction industry, representing merit shop contractors, subcontractors, material suppliers and related firms in the United States.
Industry Focus: Advances and defends the principles of merit shop contractors, subcontractors, and related construction firms in the U.S.
69 Chapters
Member Benefits:
Develop people win work and deliver that work safely, ethically and profitably for the betterment of the communities where they live and work.
Networking * Education * eNewsletter * Board for Posting Program Opportunities * Resource Library * Member Directory * Online Discussion Groups
Membership Dues:
As of 2017, ABC membership dues are based on your company's annual construction volume. Please note that the membership dues below may have changed.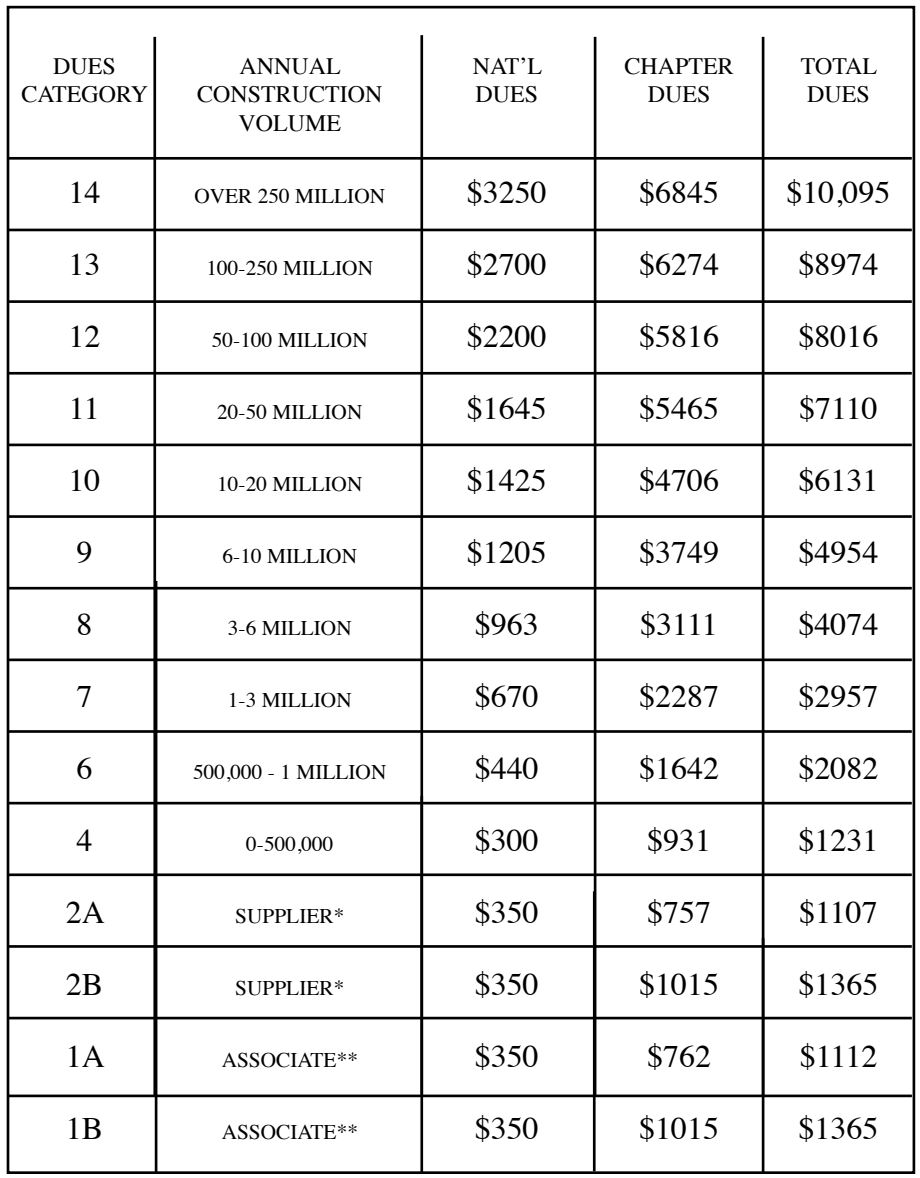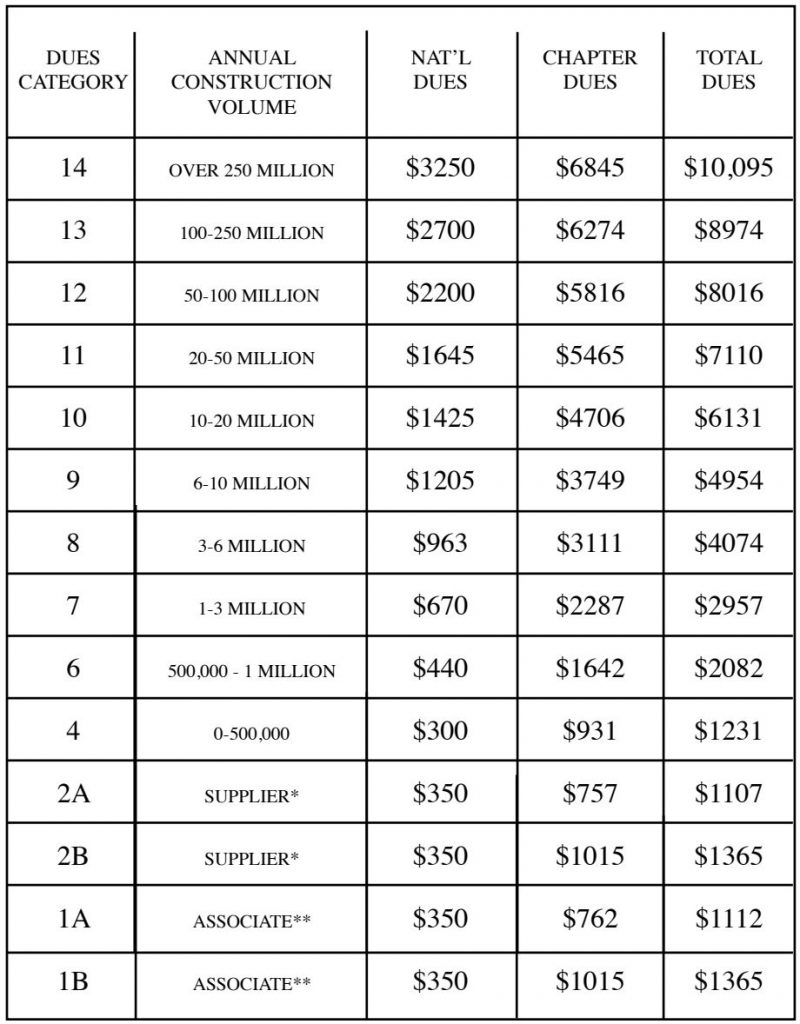 Events:
Contact:
Associated Builders and Contractors
440 1st St., N.W., Ste., 200
Washington, D.C. 20001
Phone: (202) 595-1505
Email: gotquestions@abc.org
IT support: support.abc.org
Media Inquiries:
For media inquiries, please contact Erika Walter, ABC's media relations director, at ewalter@abc.org or (202) 905-2104.

ADDA is an international non-profit construction association for educational and professional development of design, drafting, architectural, engineering and graphics professionals.
Industry Focus: Professional design drafting/graphic community.
Benefits:
Chapters * Recertification * Continuing Education * Employment Center * Curriculum Certification * Student Design Drafting & Poster Contest * Volunteer Program
Membership:
Associate Membership (individuals with < 5 years of experience), $45
Corporate Membership Tiers (companies and their employees who are directly engaged in the engineering design or graphic professions, i.e. architectural / engineering firms, manufacturers, construction firms, independent businesses or companies with design drafting and graphic departments)
Business Membership Tiers (companies who are involved in retail sales or support products for the design drafting/graphics profession)
Corporate Sponsor Membership Tiers (companies that provide products that support the design drafting/graphic professions like suppliers of products, tools, software, publications etc.)
Institutional Membership Tiers (groups of three or more individuals employed in education)
Professional Membership ( members who are involved in the profession and have 5 (five) years or more professional design drafting/graphics experience)
Student Membership
Events:
Design Drafting Week in conjunction with the ADDA National Conference
Contact:
105 East Main Street
Newbern, Tennessee 38059
T: 731.627.0802
Fax 731.627.9321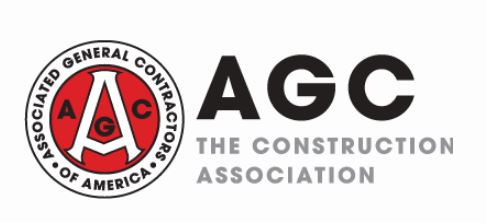 Of all the contractor associations, AGC represents a whopping 27,000 companies (6,500+ of America's leading general contractors, and more than 9,000 specialty-contracting firms, as well as some 10,500 service providers.
Industry Focus:
Construction Law * Energy & Environment * Infrastructure * Labor & HR * Procurement Risk * Management * Safety & Health * Tax * Technology * Workforce Development
89 Chapters
Membership Requirements: Become a member of a local AGC Chapter.
Events: Annual Convention & Expo, Sept. 21-23
Contact:
Vice President, Chapter Support Services
E: christi.beatty@agc.org
P: (703) 837-5343
F: (703) 837-5400
Events: Annual Convention & Expo, Sept. 21-23

AIC membership provides access to resources and a community for professional development.
Industry Focus: Education. Community. Professional Development.
Certification:
Associate Constructor (AC)
Certified Professional Constructor (CPC)
Membership Tiers:
Professional ($250/year): Full access to AIC member benefits and voting rights, able to serve in leadership positions.
Young Professional ($125/year): < 30 yrs of age. Full access to AIC member benefits and voting rights.
Educator: ($150/year): Currently serving as an individual teaching construction related courses or in a construction-
related program. Full voting membership.
Student: ($25/year): Currently enrolled in a construction or construction related program at an accredited university or college. Students are not voting level members, but have full access to member benefits.
Affiliate: ($500/year): Company or individual who serves as a vendor or supplier for the construction industry. Full member benefits minus voting rights.
Events: Misc., e.g. Student Ethics Competition, leadership summit, annual forum
Contact:
P: 703-683-4999
E: info@professionalconstructor.org

The construction association ALA provides education, collaboration, inspiration and networking opportunities for architects and other professions related to architecture at-small-to-medium-sized companies. It has chapters in Minnesota, Ohio, Missouri, Wisconsin, Indiana and Michigan.
Industry Focus: Architecture & Related Disciplines
Membership Benefits:
Employment Board * Contracts * Continuing Education * Magazine Subscription * Best Practices * Contract Templates * Recognition
Membership Dues:
Professional (any licensed architect in good standing in any state, territory or possession of the United States) – $250 per year / International Members: Add $45
Associate (non-licensed persons working towards architectural registration or working in the architectural profession) – $110 per year / International Members: Add $45
Affiliate (professionals who are not architects, but are directly or indirectly associated with the architectural profession, and approved by the Executive Board) –
Allied Professional (any registered or licensed professional in fields related to the design profession) – $250 per year / International Members: Add $45
Student (attending any school, college or university full time and enrolled in the curriculum of architecture) – $25
New Graduate (one-year membership to new graduates who have earned their professional degree from an accredited school of architecture) – Complimentary
Note: International members have to be approved by the Executive Board.
Events:
Chapter meetings
Webinars
Virtual Annual Conference and Product Show, October 20, 21, & 23

ASA is one of the non-profit construction associations with chapters in states throughout the U.S.
Industry Focus: Contractors in electrical, mechanical, drywall, plaster, steel, masonry, concrete, plumbing, roofing, excavating and other specialty trades.
Membership Benefits: State-level chapter legislative representation * Payment, safety, bonding, insurance and business management resources * Subtractor publication * Networking and meetings * Education & Training Seminars * General Contractor planning and payment histories * Insurance programs *Searchable member directory.
Membership Dues: Dues of $975.00 include membership in ASA National ($425.00), a subscription to The Contractor's Compass ($37.00), and membership in the state chapter.
Events:
Upcoming webinars
SUBExcel 2022, March 9-12, 2022, Hotel Effie Sandestin, Miramar Beach, FL
Contact:
P: (703) 684-3450
E: ASAoffice@asa-hq.com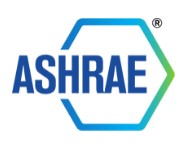 ASHRAE is a global construction association with 50,000+ members from more than 132 countries dedicated to advancing the arts and sciences of heating, ventilation, air conditioning and refrigeration.
Industry Focus: Building systems, energy efficiency, indoor air quality, refrigeration and sustainability.
Membership Benefits: Instructor-led & self-directed training * Certification * Job Board * Learning/Technical Resources * Communities * Insurance
Membership Dues:
Member Grade ($230/year): Education, professional licensure and work experience in the HVAC&R industry equivalent to twelve years.
Associate Grade ($230/year): Anyone who has an interest in matters of design, operation, or maintenance in HVAC&R-related fields.
Affiliate Grade $60 (1st Year) | $85 (2nd Year) | $115 (3rd Year): Introductory membership for those who are either under 30 years of age or who have been honorably discharged from the Military within the past 5 years.
Student Grade ($25/annually): Engineering students considering a career in HVAC&R.
Events: Chapter meetings (member-only access)
Contact:
Washington: (202) 833-1830
Brussels: +32 27616675
Global Training Center for Building Excellence, Dubai: +97145163051

CMAA is a contractor association of ~16,000 professionals in professional construction management.
Focus: Construction project management.
Member Benefits: Professional development * Education & training * Networking * Business development * Advocacy *Professional resources
Membership Dues:
| | | | | | |
| --- | --- | --- | --- | --- | --- |
| Service Provider | Construction Mgr | $380/year | >$2 bil<$2 bil | Mega | $43,600/year$27,250/year |
| | Add-On to Co. | $140/year | >$20 mil | Large | $7,090/year |
| | Early Career | $140/year | $5-$10 mil | Med. | $3,540/year |
| | Sole Proprietor | $490/year | <$5 mil | Small | $1,770/year |
| Owner | Individual | $130/year | | | |
| | Add-On to Co. | $130/year | | | |
| Academic | Faculty | $140/year | | | |
| | Student | $0 | | | |
*Additional individual memberships are also available for retirees and professionals in-between employment for $55/year
~ Organization
Events:
Member forums
CMAA2021, Philadelphia, PA, Sep 12-14, 2021
CMAA Focus, Chicago, IL, March 20-22, 2022
CMAA Annual Conference:
Philadelphia Marriott Downtown, Philadelphia, Pa.September 12-14, 2021
Marriott Marquis, San Diego Marina, San Diego, CA, October 9-11, 2022:
Contact:
T: 703-356-2622

MCAA membership includes ~2,600 contractors. It represents the Mechanical Service Contractors of America (MSCA), Plumbing Contractors of America (PCA), National Certified Pipe Welding Bureau (NCPWB), MCAA Manufacturer/Supplier Council (M/SC), and John R. Gentille Foundation (JRGF). The association also pursues initiatives like Innovative Technologies, Safety Excellence, Women in the Mechanical Industry, and advocacy for the mechanical contractors industry as a whole.
Focus: Heating, air conditioning, refrigeration, plumbing, piping, and mechanical service contractors.
Member Benefits: Education, e.g. project management, leadership; resources like safety training and COVID-19 advisories, Membership Directory & Buyer's Guide;
Membership Dues: None, it is one of the contractor associations that require you to just fill out the membership application (if your company is not listed, select Other) Then enter your company name and proceed from there.
Events:
PCA Plumbing Service Conference, September 20-21,Cleveland, OH
MSCA Conference, October 14-17, Scottsdale, AZ
Virtual National Issues Conference, July 21
Contact:
P: 301 869 5800 or 800 556 3653
E: help@mcaa.org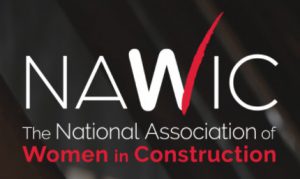 Founded in 1953 to create a support network for women working in a male-dominated field, this construction contractor association now has 115+ chapters in 47 states of the U.S. The association provides its members with opportunities for professional development, education, networking, leadership training, public service etc.
Focus: Women in Construction
Member Benefits: National events, mentoring, scholarships, connections, technical/product information, job leads, community outreach projects. Legislative updates, educational opportunities, employee recruitment, association magazine subscription, marketing opportunities for your company, discounts, certification.
Membership dues are tiered (Start here):
Active Chapter Member
Corporate Chapter Member
Associate Chapter Member
Student Chapter Member
Retired
Member-At-Large*
Student Member-At-Large*
International*
* Not affiliated with a chapter.
Events:
August 9-12, 2023 Portland, OR: Portland Marriott Downtown Waterfront
August 16-20, 2022 Minneapolis, MN: Hyatt Regency Minneapolis.
Contact:
327 S. Adams St.
Fort Worth, Texas 76104
P: 817-877-5551 | 800-552-3506
F: 817-877-0324
E: nawic@nawic.org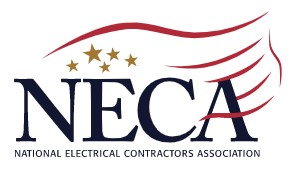 NECA is among the construction associations focused on a particular AEC area. It is an association for electrical contractors who work in all aspects of electrical construction both as small businesses and large, multi-area electrical contracting firms. The 119 local chapters across America are independently chartered and work with national field representatives to develop effective labor agreements and market initiatives.
Focus: Electrical Contractors
Member Benefits:
Resources that promote better business decisions, customer service best practices, and innovative technology. Membership includes business development, publications and research, tools and resources, exclusive events, and discounts on services. You would also have access to a contractor directory. Education and training consist of:
Membership Dues:
Membership dues are based upon a percentage of the member company's gross electrical payroll. The percentage generally ranges between 1-2 percent of the company's gross electrical worker payroll. A company has to kickstart NECA membership at chapter level.
Events:
Virtual: Labor Cost – Convert Your Biggest Risk to Your Biggest Advantage, Aug 24, 2021
2021 District 7 Summer Council Meeting, Washington, DC, August 24-5, 2021
2021 Southern & Midwest Region Managers Meeting, Milwaukee, WI August 31-Sep, 2021
The Future is Now – BIM, Minneapolis Golf Club, Sep 2, 2021
Virtual: Basic Estimating of Electrical Construction, Sep 23, 2021
And more…
Contact:
1201 Pennsylvania Ave. NW, Suite 1200
Washington, D.C.
20004
P: (202) 991-6300
F: 1-202-217-4171

NIBS is another non-profit construction association that supports advancement in building science and technology. It is funded by private sector contributions, membership dues, events, and publication sales. Contracts and grants from federal and state agencies supplement the funding.
Focus: Research into building structure safety and sustainability: Disaster preparedness, information technology, continuing education, and high-performance building.
Member Benefits: Access to research and reports; contact info for industry organizations, codes and standards, e.g. CAD and BIM; and continuing education, e.g. on-demand courses like seismic force-resisting design and integrated HVAC design and performance. Add to that, a selection of in-person and online events, industry news and a blog that you can subscribe to.
Membership Dues: Simply register for an account (education is sponsored).
Events:
Virtual: AIA Conference on Architecture 2021, Aug 19, 2021
PREFABAUS 2021 Conference, Brisbane Convention and Exhibition Centre, Boulevard Level (Grey Street) Sep 7, 2021 IIBEC 2021 International Convention and Trade Show, Phoenix, Arizona, Sep 15, 2021
2021 ICC Annual Conference, Pittsburgh, PA, Sep 19, 2021
2021 AGC Annual Conference, Orlando, FL, Sep 21, 2021
CSI National Conference, Nashville, TN, Sep 22, 2021
Virtual: AREMA Annual Conference in conjunction with Railway Interchange, Sep 26, 2021
Virtual: NIBS Building Innovation 2021, Sep 27, 2021
BOMA 21 International Conference & EXPO, Boston, MA, Oct 6, 2021
American Society of Civil Engineers (ASCE's) Conference, Chicago, IL, Oct 6, 2021
Women in Construction (WIC) Conference, Washington, DC, Oct 22, 2021
And more…
Contact:
1090 Vermont Avenue NW
Suite 700
Washington, DC 20005
P: (202) 289-7800
E: nibs@nibs.org

As one of the contractor associations, NUCA chapters and member companies represent utility contractors, excavators, suppliers, manufacturers, and other providers in the water, sewer, gas, electric, treatment plant, telecommunications, and excavation industries.
Focus: USA utility construction and excavation industry
Member Benefits: Safety & Training * Advocacy * Networking *Committees * Chapters * Discounts
Membership Dues: Companies join at chapter level. Membership dues are determined by category:
Contractor – Person, firm, or corporation engaged in excavation, site preparation, earth moving or the construction and/or rehabilitation of utility systems including storm sewers, sanitary sewers and drainage systems, water lines, cables (underground communication and electric), ducts, conduits, gas lines, tunneling, boring, trenchless construction, treatment systems, pump stations, etc.
Associate – Suppliers of equipment, materials, or services to contractors.
Institutional – Schools or governmental entities
Specialty – Employs labor on the job site, but does not bid or perform any utility construction or excavation work.
Events:
2021 Virtual Washington Summit, TBD, September 1-2, 2021
2021 Chapter Success Conference, TBD, October 1-2, 2021
2021 Safety Directors Forum, TBD, November 1-2, 2021
2022 Annual Convention & Exhibit, San Antonio, TX, March 2-5, 2022
Contact:
3925 Chain Bridge Rd, Ste 300
Fairfax, VA 22030
P: 703.358.9300

As one of the most prolific contractor associations, the USGBC represents a community that regards the health and productivity of building dwellers as the end goal in construction, beyond green building and sustainable materials. As such, it supports LEED (Leadership in Energy and Environmental Design).
Focus: Sustainable and healthy construction practices
Member Benefits: Resources and training & accreditation for LEED rating system, a framework for healthy, highly efficient, and cost-saving green buildings. LEED certification is globally recognized. Education includes an online education platform for K-12 and higher education. There is also a directory of LEED projects and organizations.
Member Dues: Dues are determined by level of membership (Organizational, Silver, Gold, Platinum), and industry sector and revenue.
Events:
Greenbuild International Conference + Expo, San Diego, CA, September 21-3, 2021
And many more…
Conclusion on Contractor Associations & Construction Associations
Well, we trust that it was informative and it helped you pick the most relevant contractor associations or construction associations for your organization. Yes, there is more to come for the UK, South Africa, Europe and Australia, so stay tuned. In the meantime you may want to check out the top construction blogs we have uncovered as well!
Further Reading